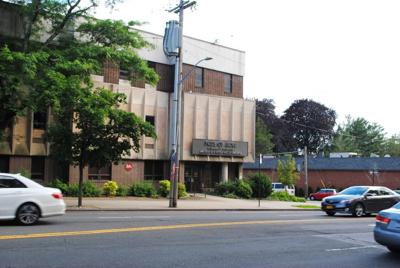 The Douglaston Civic Association secured a temporary restraining order against the city last week in an effort to stop a planned homeless shelter from opening in the neighborhood.
The building at 243-02 Northern Blvd., the former Pride of Judea, is in the process of being converted to house 75 single women over the age of 49. The civic group has long complained that the plans do not outline acceptable living conditions.
"That's completely overcrowding," civic President Sean Walsh told the Chronicle. "That's less room than they'd have in a jail site. If you're trying to help the homeless, this isn't the way to do it."
The TRO was filed Oct. 14 and will prevent the city, Department of Homeless Services and the developers from progressing on the project, which was set to open before the end of 2021.
The Douglaston Civic has advocated against the shelter since it was announced in December 2020, but not, it says, because it is wary of homeless individuals living in its neighborhood. Walsh wants to be clear that the group is concerned with the conditions of the dormitory-stye "barracks" and lack of bathrooms planned, but would welcome the women if they were given appropriate living quarters.
"If they want to build a permanent residence for women who are down on their luck, they can build small apartments at this site. We'd have no objection to that," said Walsh, saying those wouldn't accommodate as many individuals but would provide each with appropriate space.
The civic has another issue with the former Pride of Judea site: The building would not conform to city zoning laws. Walsh said the building, which previously served as a mental health clinic with offices, would need a variance to be used for housing.
"Whatever they want to put there has to conform to laws. The building as they proposed does not," Walsh said.
The DHS told the Chronicle that the allegations against the shelter are inaccurate. A spokesperson asserted that it will fall in line with all health and safety codes.
"The health and safety of the New Yorkers who we serve is our number one priority. Whenever [Department of Social Services] approves a proposal for shelter, we expect a finished product that is ready for occupancy and complies with relevant laws, rules, and regulations, including City safety requirements," the spokesperson said in an email, adding that the agency is confident the courts will agree and recognize that the shelter is a necessary resource for the neighborhood.