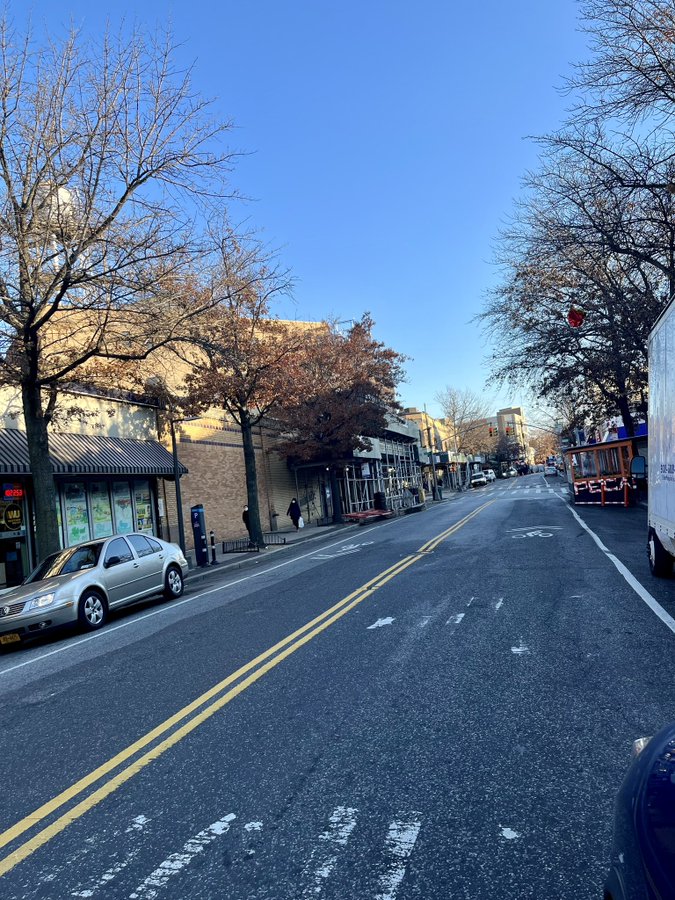 The Sunnyside holiday lights typically mark the beginning of the festive shopping season and a bumper few weeks for local merchants.
However, this year, about one-third of the installations that typically line Greenpoint Avenue and Queens Boulevard have not gone up since the DOT is strictly enforcing its own safety guidelines.
Nine out of the 26 installations are not up this year – despite the same installations going up in the same locations in previous years, according to Sunnyside Shines, which oversees the Sunnyside Business Improvement District (BID) and organizes the lights.
The decision has infuriated business leaders – who argue that the lights promote commerce and that the DOT's strict enforcement is hurting the local economy and small business owners.
"It's the season for cheer, but @NYC_DOT has chosen to kick our small businesses when they're already down," a tweet posted Monday by Sunnyside Shines reads. "Greenpoint Avenue and its merchants need every lifeline they can give them right now. Our small businesses need to be back in the black, not stuck in the dark."
The tweet was accompanied by a picture of Greenpoint Avenue without holiday lights.
The holiday lights are an annual Sunnyside tradition and have been going up on the Queens Boulevard and Greenpoint Avenue corridors since 2008 to promote the district. The light fixtures are the same each year, featuring snowflake designs and various signage.