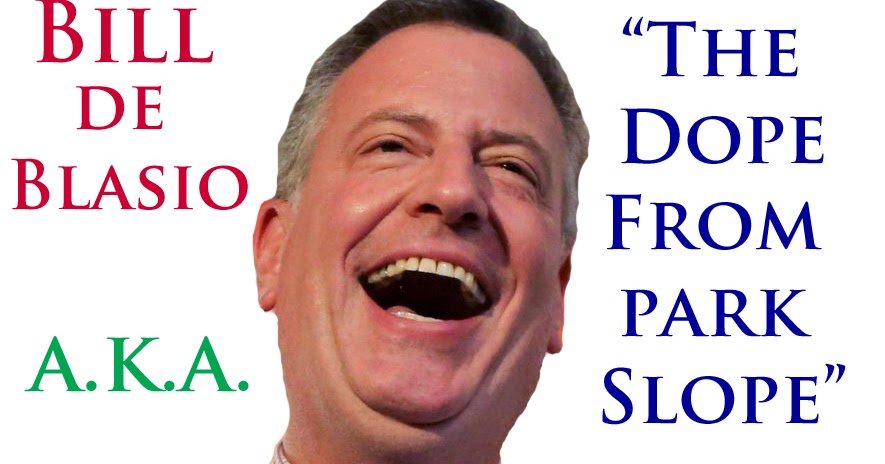 When I launched my campaign for Mayor outside my home in Brooklyn in January 2013, I promised that we would take dead aim at the Tale of Two Cities.
Today, I am writing to ask for your feedback. I'd love to know what you think we did well during my time as mayor, and where you feel we came up short.
After winning the primary and through my inauguration, we heard over and over that our vision for One New York was not possible.
When I said that we would not wait to offer free, full-day pre-K to all of New York City's children, the New York Times said it was a noble idea that would never happen and that we were wasting our time.
Today

, 70,000 children are enrolled in pre-K and we've launched 3-K for All. When I said that we would not wait to reform a broken stop-and-frisk policy in New York City, the editorials and statements from officials of that time basically said the city would fall apart the moment we got rid of the program.
The opposite happened. We started showing respect to our young people and we got safer. Before COVID, New York City was the safest big city in America with the lowest number of major crimes in the modern era.
When I said that we would not wait to require developers to build more affordable housing, people said they were too powerful.
Eight years later, we have delivered affordable housing to 275,000+ New Yorkers through the most ambitious affordable housing plan in our city's history.
When Donald Trump dropped out of the Paris Agreement and his administration rolled back climate protection after climate protection, there was a lot of disappointment, but little hope about what could be done in response.
We doubled down, cutting greenhouse emissions by 17% below 2005 levels despite significant growth as a city, and committed to divesting $5 billion of NYC's pension funds from fossil fuels.
When COVID hit, we were the epicenter of the crisis with an incompetent president who denied science and didn't want to test simply because he didn't want to see the numebrs. We didn't have what we needed — the ventilators, the PPE, the testing labs. It was one of the most difficult moments in our city's history.
But New Yorkers stepped up to protect each other, as we do. We created our own supplies to save lives. And we went from worst to first — from the epicenter to one of the safest places in America. And when the naysayers said it couldn't be done, when cities all over dared not try, we re-opened our schools.
But we have done more:
We reduced pedestrian fatalities by 45% making our streets the safest since the dawn of the automobile. We achieved the city's highest ever graduation rate and lowest dropout rate, and we launched ThriveNYC to ensure New Yorkers who need mental health support have access to it where and when they need it.
There is a lot to be proud of during our time, and I hope many of you are. I also understand if you believe there are places we fall short. But either way, I really want to hear from you.
We'll be gathering replies at this link:
We still have a few weeks to go before the end of my term, and I will be working hard through the last hour. I am also very excited about what Eric Adams is going to do for our city moving forward. I've known Eric for a long time, and he'll be an exceptional mayor who will take us to the next level.
But

today

, I look forward to hearing from you.
In solidarity,
Bill de Blasio
Here is a sample response, feel free to copy, paste and post too...
"NO...rather than 2 mins., I'm waiting for years to learn why you haven't done anything about collecting the near $1billion in unpaid DOB/ECB fines AND the "write off" clause in City Charter...clearly, you sold out to REBNY!"