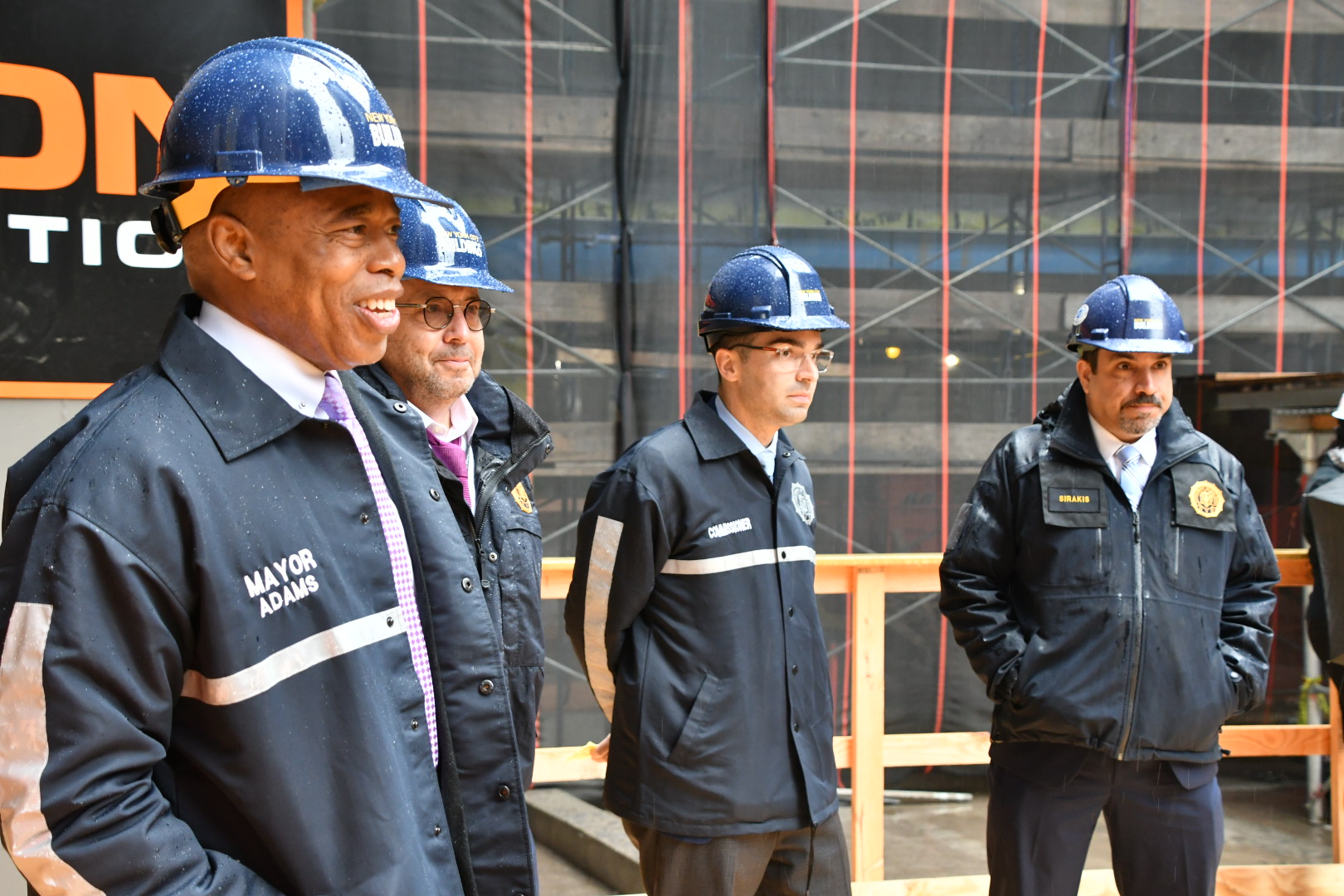 Former New York City Buildings Commissioner Eric Ulrich told investigators that Mayor Adams tipped him off to the possibility he could be reeled into an illegal gambling investigation — months before the Manhattan district attorney's office executed a search warrant on Ulrich and its probe became public knowledge, two sources with knowledge of the matter told the Daily News.
"Watch your back and watch your phones," Adams said to Ulrich, according to the two sources with knowledge of Ulrich's interview with prosecutors at the Manhattan DA's office in November.
In that interview, Ulrich told investigators he interpreted Adams' reference to a friend with illegal gambling ties and the statement "watch your phones" as an indication that a probe was underway, sources said.
The revelation that Adams may have clued Ulrich into an investigation before it became public raises questions, including whether there'll be fallout if Adams had prior knowledge of the situation, how he might have learned about it and why he might have shared that information with Ulrich.
Adams' spokesman Fabien Levy said that "the mayor has not received any requests from the Manhattan DA surrounding this matter and has never spoken to Mr. Ulrich about this investigation, either before or after the matter became public."
"Not only did the mayor not know anything of the investigation before news of it broke last fall, but it makes no sense for anyone to learn about or even suspect a criminal investigation into a particular person and then decide to promote that same person," Levy said.
There is no indication Adams is a target of the probe.
News about the probe into Ulrich broke last November, seven months after Adams tapped him to become buildings commissioner. Two days after the probe became public, Ulrich resigned amid allegations he was involved in illegal gambling.
More recently, sources revealed that a grand jury is considering charges against Ulrich and that an indictment could come before summer's end, as first reported by The News.
According to the two sources, who agreed to speak with The News under the condition of anonymity due to the DA's probe, Ulrich told investigators that Adams revealed the possibility of an investigation during a conversation in May 2022, just days after Adams announced Ulrich's appointment as head of the Department of Buildings.
Before taking on the commissioner post, Ulrich, a Republican, served as a senior adviser to Adams, who's a Democrat. During Adams' run for mayor in 2021, while Ulrich was a City Councilman representing Queens, he backed the mayor and was instrumental in raising money for his campaign.
In early May 2022, days after the announcement that Ulrich would serve as buildings commissioner, he and Adams appeared at an event in the Bronx. After it ended, Adams pulled Ulrich aside and asked him to hand over his phone to a member of Adams' NYPD security detail, according to the sources' recounting of what Ulrich told investigators. The sources didn't specify who that officer was. Which event the two attended together also isn't entirely clear, but a review of the mayor's public schedule shows both attended a Department of Buildings Construction Safety Week event on Friday, May 6.
After Ulrich handed over his phone, he and Adams walked away from the cop, and then, according to the sources' retelling, Adams told Ulrich that "a little birdie" told him a friend of Ulrich's was involved in illegal gambling and that Ulrich should "watch your back and watch your phones," a message both sources took as a reference to a potential wiretap.
According to the sources, Ulrich recounted this exchange to Manhattan D.A. investigators on Nov. 2, a day after the search warrant had been executed.
Levy denied that Adams told Ulrich to leave his phone with anyone during any conversation between the two