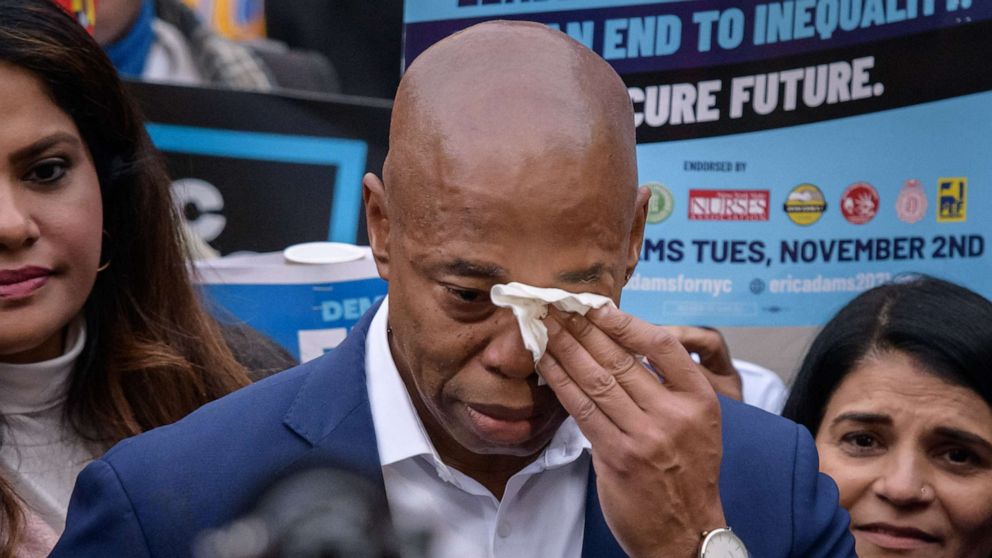 Democrat Eric Adams is projected by ABC News to win the New York City mayoral race.
The win, while expected in a city with many more registered Democrats than Republicans, makes some history as Adams is only the second Black mayor in the history of the city.
Curtis Sliwa, who founded the Guardian Angels as a response to crime in the subway in the 1970s and was later a political commentator, was the Republican nominee.
"This is is an amazing day, to reach this point," Adams told reporters Tuesday morning as he took to the polls. "Back in 1977, my mom brought me into that polling place. Every little boy or little girl who was ever told they'll never amount to anything -- every child with a learning disability, every inmate sitting in Rikers, every dishwasher, every child in a homeless shelter -- this is for all of you. I only have three words: I am you."