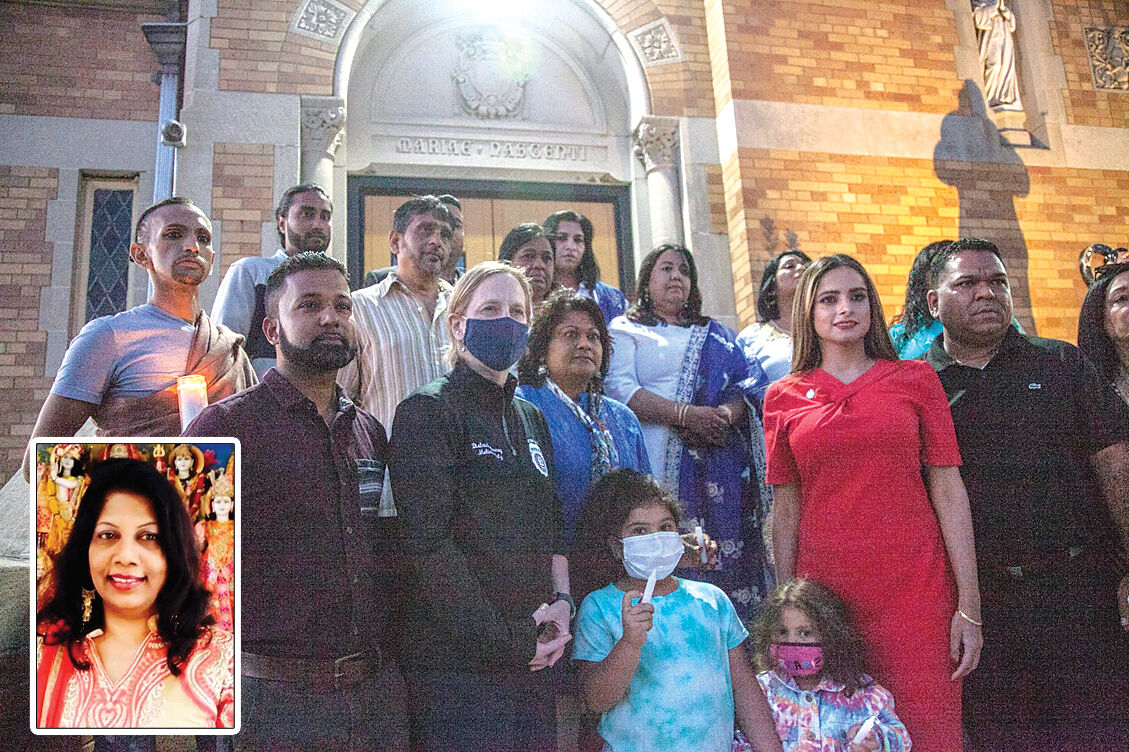 After a nine-month investigation, the suspected driver who allegedly fled the scene after killing Indo-Caribbean vocalist and Ozone Park resident Ritawantee "Rita" Persaud in a hit-and-run that shook the Queens Hindu community has been charged.
Police announced that they had arrested 23-year-old Cypress Hills resident Jason Liriano, a reputed gang member with a long list of prior charges on his record, last Thursday in connection with the incident.
On Sunday, Assembymember Jenifer Rajkumar (D-Woodhaven) organized a press conference with District Attorney Melinda Katz and various other civic and religious leaders to honor Persaud and publicize the news of the case, which had drawn rallies from advocates demanding the NYPD's attention last winter.
"Thank you to the police for being an ally of the Indo-American community for working with us, protecting us, informing us. I am grateful for the strong relationship the NYPD has with our South Asian and Indo-Caribbean community," Rajkumar said.
That same day, members of Persaud's family and religious community held a separate vigil in Richmond Hill. When several members of her Hindu temple, Shanti Bhavan Mandir, arrived at the press conference, they raised some outstanding questions they had about the case that had not been answered publicly yet.
"I feel there should be more said about who the other occupants of that vehicle were," said a woman who identified herself as a member of Persaud's religious community. "I don't think we know the full story."
Persaud, 54, was taking an Uber ride in a black Toyota Camry last Christmas Eve when her vehicle was hit by a man with a passenger driving a Lamborghini SUV at Rockaway Boulevard and 103rd Avenue at approximately 7:05 p.m.
The Lamborghini driver fled the scene on foot.
Though his passenger remained at the crash site, and the NYPD later confirmed it was able to track down surveillance footage of the scene in December, the police were not able to make an immediate arrest under persistent pressure from elected officials, religious leaders and Indo-Caribbean advocates.