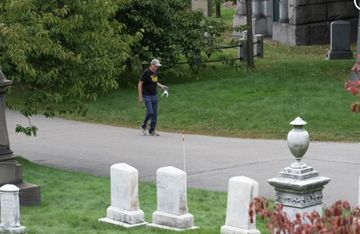 As he hints at running for governor, lame duck mayor Bill de Blasio has racked up nearly $1 million in debts to lawyers, campaign consultants and taxpayers that records indicate he currently can't pay.
The mayor owes one of the city's biggest lobbyist law firms upwards of $435,000. On Thursday, the city's Department of Investigation commissioner informed him he must reimburse taxpayers nearly $320,000 for his use of an NYPD securing detail during his failed 2019 cross-country presidential campaign.
Meanwhile, the latest filings for his various campaign and political action committees reveal he's got more than $182,500 in outstanding campaign debts — and only about $11,800 cash on hand.
Between all of this, he owes upwards of $929,000, THE CITY found.
Danielle Filson, a spokesperson for de Blasio, declined to respond to nearly all of THE CITY's questions, stating only that he was awaiting his appeal on NYPD reimbursement.
"Once that decision is made, the mayor will of course proceed accordingly," she wrote.
But Filson would not discuss his modest cash reserve or any of his debts, including his biggest unpaid bill: the $435,000 he owes Kramer Levin & Naftalis — a firm that regularly lobbies City Hall on behalf of real estate developers seeking favors from the mayor's administration such as zoning changes and city permits.
Between 2015 and 2017, the firm represented de Blasio personally during multiple investigations of his fundraising tactics. As of Tuesday, he had yet to pay a dime of his long-outstanding bill. And at least for the moment, the firm — which has sued other clients for non-payment — has given the mayor a pass.
De Blasio hired Kramer Levin in 2015 after he began getting inquiries from law enforcement and ethics entities regarding his fundraising tactics. The firm then represented him for two years. By the time its services were no longer needed in 2017, Kramer Levin had billed him for some $300,000.
But he likely owes even more due to interest on the initial bill accumulating over the last four years.
According to court papers the firm has filed accusing other clients of non-payment, Kramer Levin starts charging interest after 30 days of missed payment. The papers state that their protocol is to charge a per annum rate of 9%, which would bring de Blasio's unpaid bill up to $435,000.
In the last year, Kramer Levin has filed lawsuits against a Diamond District dealer for $1.2 million in allegedly unpaid bills, and two hotel developers for $4.7 million. Both suits are pending.
As of last week, the law firm had taken no such action against de Blasio, even though the bills he owes are now overdue by four years.