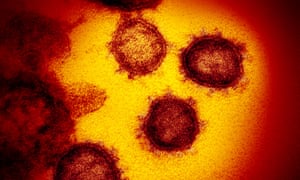 QNS
With more New Yorkers testing positive for coronavirus, the city has updated its preparedness efforts to keep COVID-19 at bay.
"With the best public health system in the world, New York City is ready and prepared to face the coronavirus head on," Mayor Bill de Blasio said Wednesday. "We will continue to take every step necessary to keep New Yorker's safe."
The New York City Police Department has been stock piling masks, gloves and disinfectants at commands, but has not distributed them to patrols. Chief of Department Terrence Monahan said at a
City Council hearing that they do not believe it is necessary to give it to street cops as yet as "there is no need for police to wear masks and cause a panic."
Their procedures for dealing with those suspected of suffering from a coronavirus is to "remain outside of the location and allow EMS And firefighters with protective gear to remove the person if needed." Officers are also requested to wash hands or use sanitizer "as they would during a flu epidemic."
Chief Monahan added that several officers have returned from overseas assignments and five are currently under self isolation.
The city's Department of Health and Mental Hygiene (DOHMH) has instituted an early detection system for COVID-19 to lower the threshold for testing and deployed disease detectives to investigate cases and contact. DOHMH is also distributing palm cards with hand washing tips, plus FAQs, fact sheets (in 15 languages) and educational materials for the public. The Department is also launching a $6.5. million subway, digital and multi-media campaign to encourage hygiene and seeking help if you feel symptomatic, and they activated Incident Command System to laser focus agency resources on response.