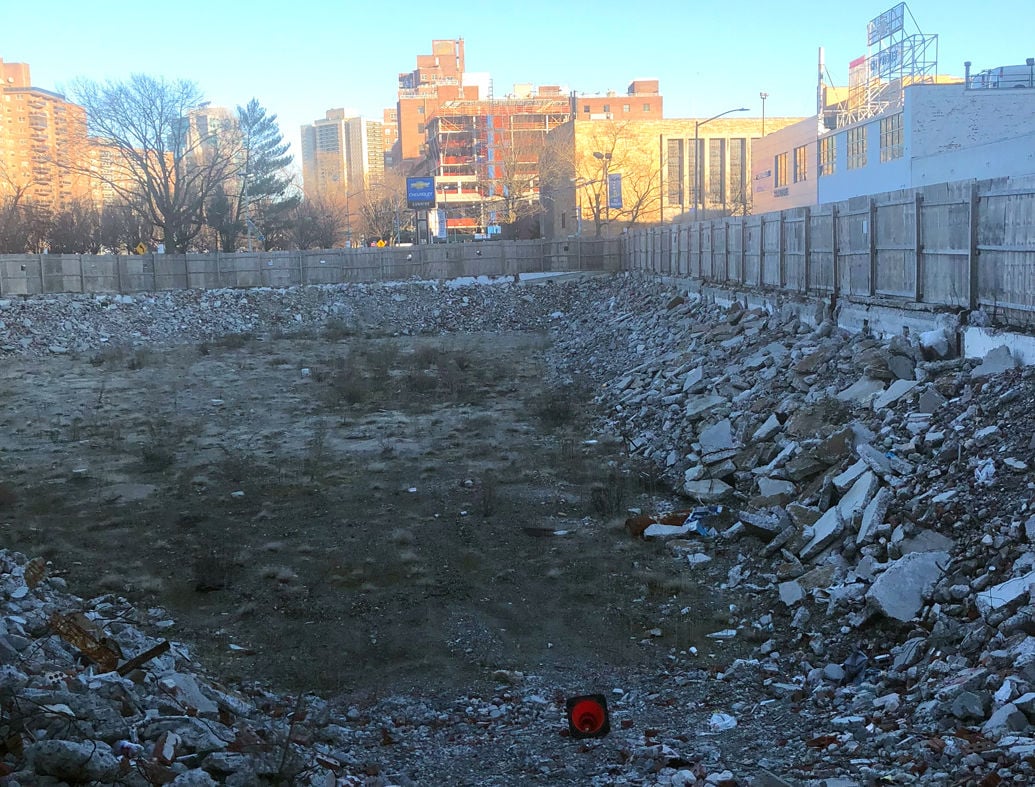 Queens Chronicle
The Department of Buildings issued three violations and a full stop-work order at 105-02 Queens Blvd. in Forest Hills, the site of a former Key Food, following a field inspection in late January.
Inspectors found the construction fence had been erected without a DOB permit, that it wasn't properly installed and that the site wasn't properly safeguarded, an agency spokesman told the Chronicle.
"The stop-work order is new to me since I don't see any work going on there," said Michael Cohen of Councilwoman Karen Koslowitz's (D-Forest Hills) office.
He said the office heard the developer, Slate Property Group, hasn't proceeded with any construction because it is looking to obtain the parking lot of a car dealership next to the former Key Food site.
Jimmy Berg, owner of Sunrise Chevrolet across the street, told the Chronicle Wednesday there have been discussions to incorporate the used car lot into the project. Berg rents the property from General Motors.
"At this point there hasn't been an agreement that General Motors has been able to negotiate to their satisfaction to make that deal happen," he said.
How close is a deal to happening?
"At this point, not that close," Berg said, adding that it's been a couple of months since Slate and General Motors talked.
"We want a quality project there and if we can be part of a quality project that is good for the community and continues to give us visibility from Queens Boulevard and doesn't encroach on our ability to do business then we're all for it," Berg said.
Key Food closed in the spring of 2018 after standing at the corner of Queens and Yellowstone boulevards for decades.
Anyone remember Slate Property. Bet y'all do. There the ones who tried to flip the
Rivington House
for a huge profit with assistance from de Blasio's officials which led to their removal from modernizing the
Bedford Armory
building. And they also tried to turn a dirty toxic empty lot into a pop up beach in
Ridgewood
.
Oh see that sign all the way in the back. That's what Slate wants.