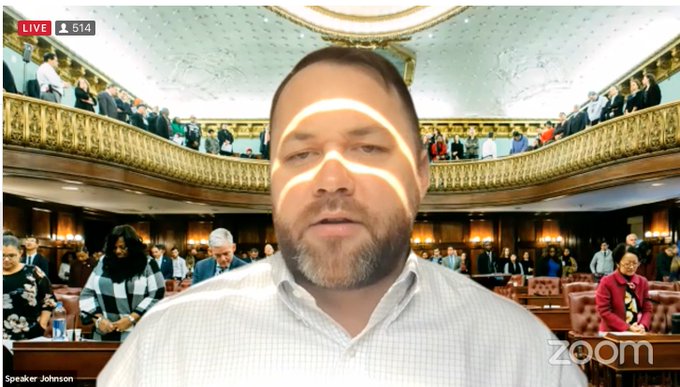 Council Speaker Corey Johnson is throwing his hat in the ring to run for city comptroller, The Post has learned.
Johnson declined to run for mayor last fall after saying he was struggling with depression amid the coronavirus pandemic.
But he has printed up petitions to gather voter signatures to qualify for ballot status to run in the Democratic primary for comptroller, sources said.
The time for circulating petitions begins on Tuesday and runs through March 25.
Johnson, 38, is also for the first time appearing as a candidate at a comptroller's forum sponsored by the Jim Owles Liberal LGBT Democratic Club on Saturday — a sure sign that he's running.
Other candidates invited to attend include Harlem state Senator Brian Benjamin, Brooklyn Councilman Brad Lander and Queens Assemblyman Mark Weprin.
"We are privileged to be the first organization in the city to host Council Speaker Johnson, a prospective candidate, along with Senator Benjamin, Council Member Lander, and Assembly Member Weprin," Jim Owles club president Allen Roskoff said in a statement announcing the forum.
Roskoff told The Post Sunday night, "If Corey is appearing, he is a candidate."
While mulling his bid for comptroller, Johnson has been taking on-line classes with Columbia University to earn his college degree.
Brooklyn state Sen. Kevin and Michelle Caruso Cabrera, two other Democratic candidates for comptroller, were not invited to the Saturday forum.
The winner of the race will replace Comptroller Scott Stringer, who is term-limited and considered a leading candidate for mayor.