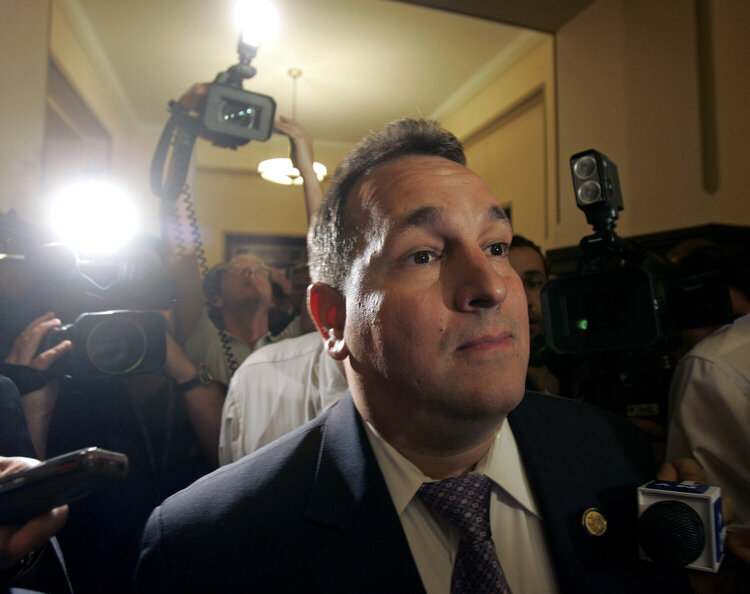 A new law was supposed to keep Hiram Monserrate from running for a Queens council seat. He's trying to do it anyway.
Monserrate, a former councilmember convicted of misusing public funds, filed petition signatures with the New York City Board of Elections on March 22, less than a month after Mayor Bill de Blasio signed legislation to prohibit ex-lawmakers with corruption records from holding elected office. Monserrate had hoped to unseat incumbent District 21 Councilmember Francisco Moya, who defeated him in 2017.
The new law will almost certainly get Monserrate "bounced from the ballot," said election attorney Howard Graubard.
"I suspect if someone brings a specific challenge against that, he'll be taken off the ballot," Graubard said.
Former Assemblymember Ari Espinal, a close ally of Moya, filed an objection to knock Monserrate off the ballot Thursday. She has until March 31 to file a specification, like simply citing the new law.
Graubard said that objection would spare the Board of Elections from removing Monserrate from the ballot on its own. The BOE did not provide a response for this story.
Monserrate was sentenced to two years in federal prison in 2012 after he steered council money to a local nonprofit and used the cash to fund his successful state senate campaign. He was ordered to pay nearly $80,000 in restitution and completed the payments during his failed bid for the Assembly last year.