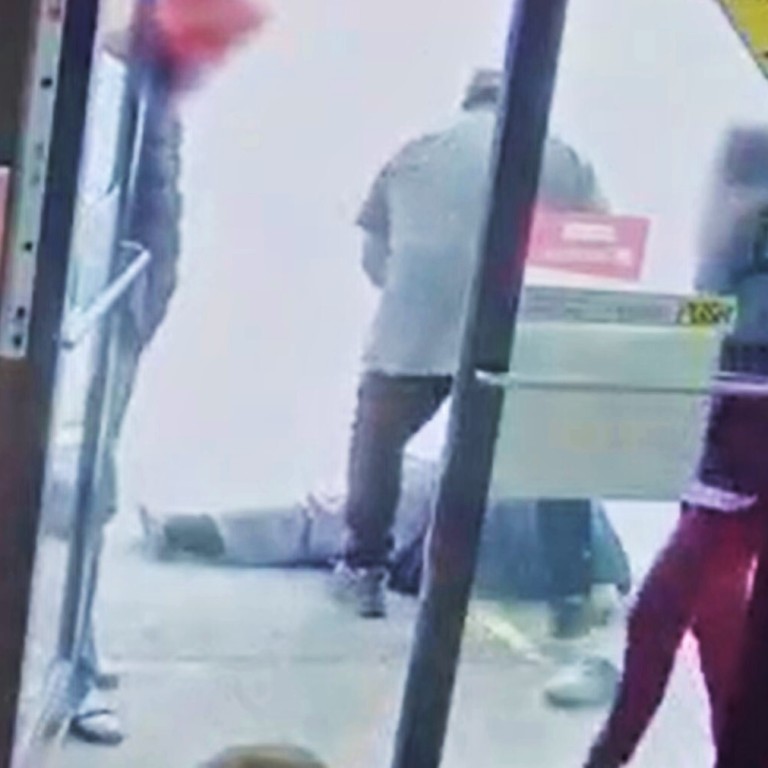 An elderly woman walking through Hells Kitchen became the latest victim of an unprovoked anti-Asian attack, in a brutal, caught-on-video assault.
Cops have charged a man out on parole for killing his mother with the caught-on-video stomping of a 65-year-old Asian woman outside a luxury Manhattan building, a hate crime that shocked the city, officials said Tuesday.
Brandon Elliot, 38, was charged with assault as a hate crime and other charges at 1:10 a.m. Wednesday after cops received numerous Crime Stoppers tips, authorities said.
"This was a horrific, horrific attack," NYPD Commissioner Dermot Shea told PIX11 Wednesday. "(The victim) has very significant injuries and she has a long recovery ahead of her."
In 2002 Elliot, then 19, was arrested for fatally stabbing his mother three times in the chest in front of his sister, who was 5, in the Bronx. He was convicted of murder and sentenced to 15 years to life in prison.
He was released on supervised release and lifetime parole just 16 months ago.
Elliot was nabbed for the hate crime at the Four Points by Sheraton, a hotel-turned-homeless-shelter on W. 40th St. — just a few blocks from where he allegedly attacked his victim, according to cops. Elliot has been living at the hotel, which the city has been using to house homeless men.