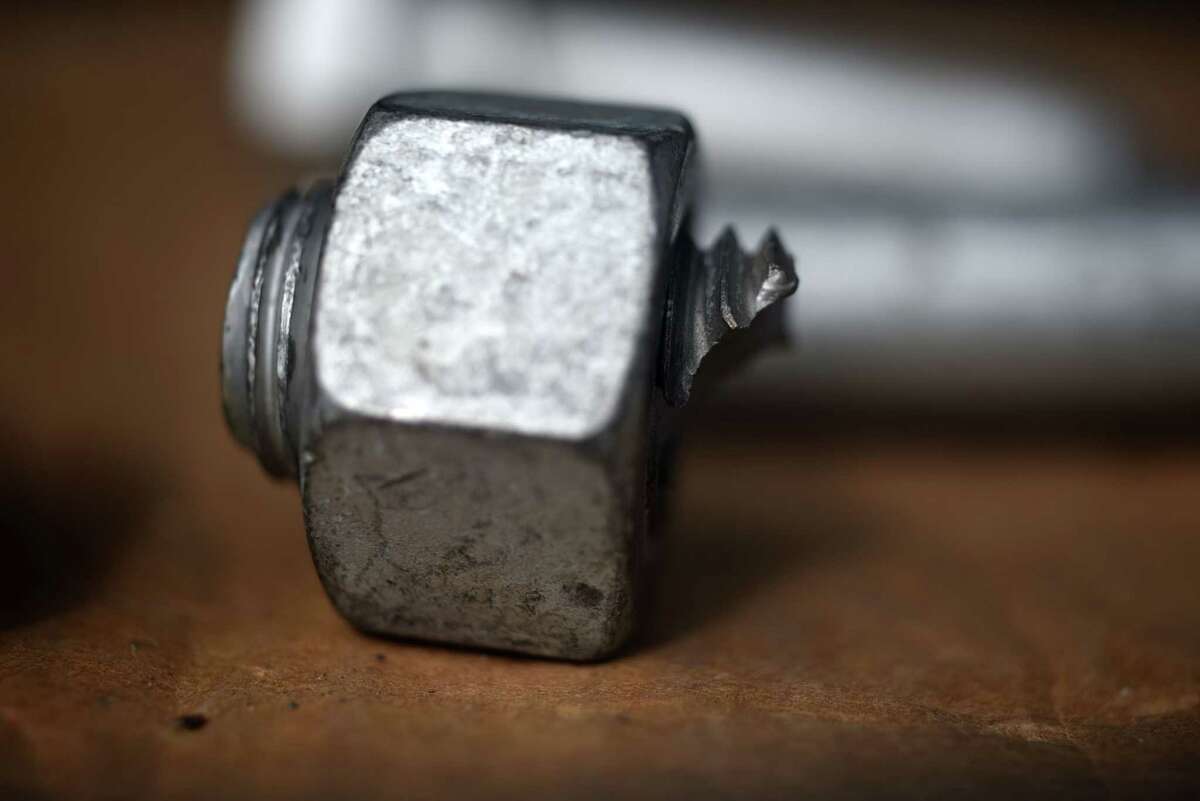 A high-strength bolt snapped at the threads as an ironworker, Jimmy Jordan, used a torque wrench to tighten it into a steel plate connecting two massive girders. A piece of the broken bolt bounced off an overhang and split his lip open as he looked up.
It was January 2016, and Jordan was part of the team constructing the Tappan Zee Bridge replacement at the project's main assembly site along the Hudson River in the Port of Coeymans, about 100 miles north of the bridge. Construction of the $3.9 billion twin span, which would ultimately be named after Gov. Mario M. Cuomo, had been under way for a little more than two years when Jordan's injury led to a series of revelations that would call into question the new bridge's structural safety.
It would emerge that dozens of bolts had similarly broken at the port assembly site, an abnormally high number that indicated the potential for a very serious problem. Bolts also had been breaking on the assembled girders loaded onto barges, and even on some pieces already installed at the bridge — including some more than a year after they had been tightened into the plates that hold the girders together.
For structures like bridges and high-rises, experts say even a few broken bolts can weaken the immense splices and result in a catastrophic collapse.
Despite the state's knowledge of the situation, none of that was on the agenda when the 3.1-mile bridge was dedicated three years ago as Gov. Andrew M. Cuomo ceremoniously drove across it in a 1932 Packard convertible during the formal opening.
Despite concerns from engineering experts that girders could separate and the bridge could collapse without notice, the state's investigations moved slowly. Also, many workers at the site throughout the multiyear project — some with firsthand knowledge of the extent of the broken bolts — were never interviewed by investigators.