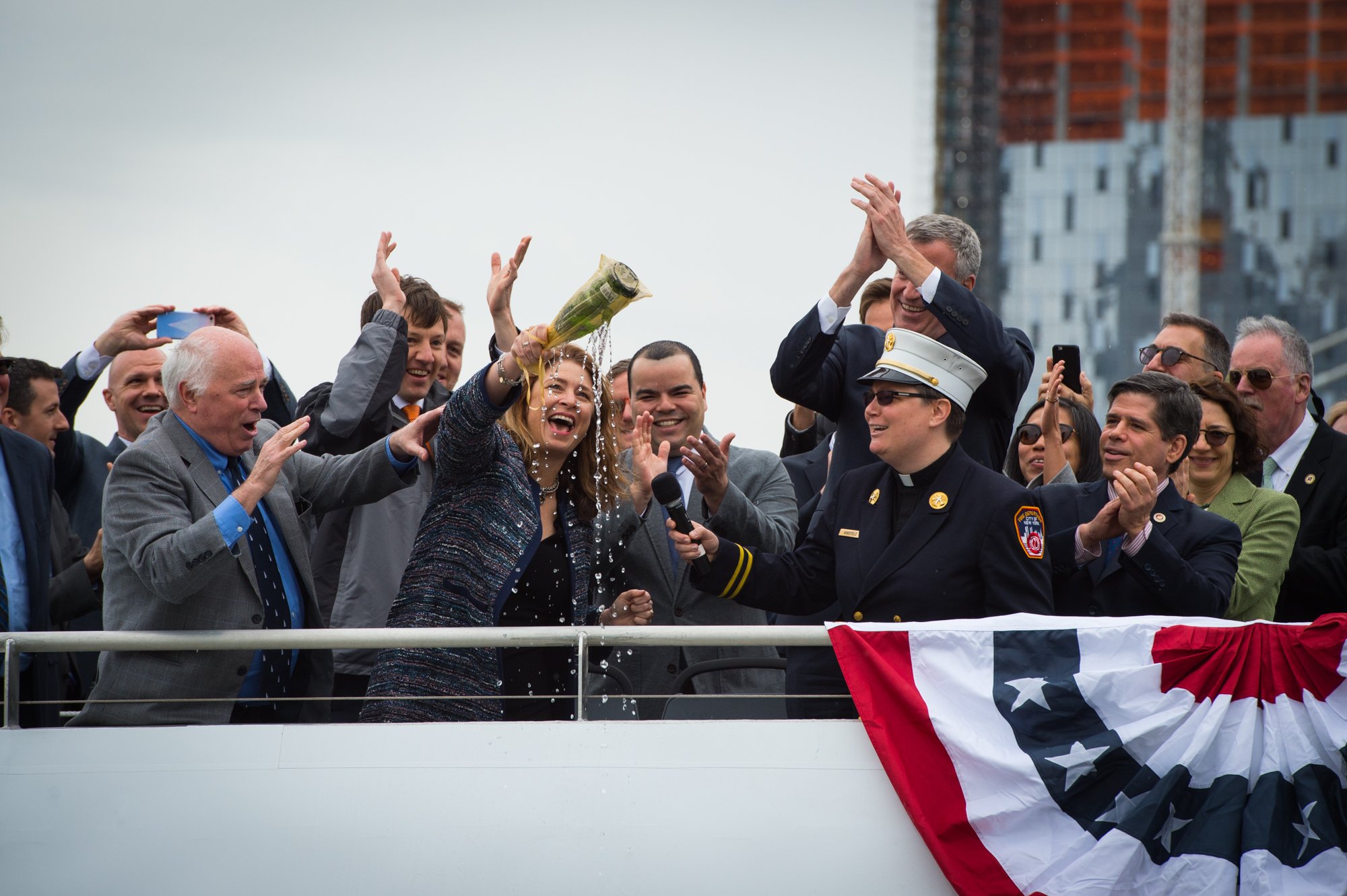 The city's Economic Development Corporation agreed to increase its financial support to operate NYC Ferry by up to $64 million as the pandemic batters ridership on the heavily subsidized system.
Documents provided to the EDC board's executive committee for a meeting Wednesday show the mayorally appointed body unanimously approved a resolution at a December session to modify its operating agreement with Hornblower Cruises, the San Francisco-based company that runs NYC Ferry.
"Since the launch of service, the city has chosen to increase the number and size of vessels operated and the frequency of service, and to add new routes serving additional parts of New York City," reads a short memo accompanying the proposal. "These are the main drivers for increased funding needs."
EDC's budget will provide the additional money, the document said.
A spokesperson for EDC pointed to service expansions planned to roll out this year and beyond.
"NYC Ferry will keep providing New Yorkers with an affordable and safe transportation option as we continue our long recovery from the pandemic," said the spokesperson, Shavone Williams. "We have made numerous route and service choices to reduce costs while maintaining our commitment to serve more New Yorkers as we expand service to Coney Island, Staten Island and the Bronx."
Hornblower's figures show substantial COVID-tied drops in ridership continuing into last summer, the most recent figures available, with just 11,599 fares on the system on an average weekday in July, August and September 2020. That's less than half the ridership than during the same period a year earlier.
The funding move comes as ferry revenue is in decline, a fiscal crisis confronts the city and EDC contributions to the city budget are trending downward. Last year, EDC put $28 million in city coffers from real estate rentals and other activities — down from $125 million in 2014 and $103 million in 2016.
City Comptroller Scott Stringer, who attempted to cancel a $82 million contract to buy ferry boats in 2019 and has since raised red flags about escalating EDC spending on ferries, told THE CITY that the latest hike in spending commitments demands scrutiny.
"Time and again, I have called for EDC to be transparent and accountable around NYC Ferry, and time and again EDC fails," Stringer, who is running for mayor, said in a statement.
"New Yorkers deserve a range of transportation options to safely travel throughout our city, but they also deserve fiscal responsibility. EDC must explain the justification for such a sizable expenditure at this time," he added.
EDC isn't subject to city budgeting procedures and operates outside of the comptroller's purview.
What pandemic? What fiscal crisis?