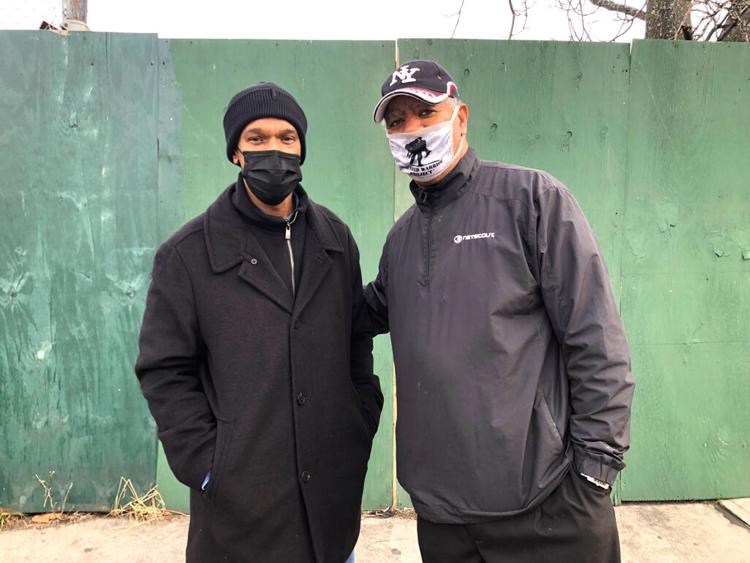 Several civic association leaders and members have banned together in opposition to the development of an apartment complex in Springfield Gardens that would change the zoning for the area and it could also have larger implications on other Southeast Queens neighborhoods.
"When this item popped up here, putting a seven-to-eight story apartment building here, we were like that is not the character of this neighborhood," said Bill Perkins, the project manager of the Southeastern Queens Zoning Preservation Task Force. "That is not the character of this neighborhood and that's not why people have moved to this community."
The proposal is for an eight-story mixed-use building at 146-93 Guy R. Brewer Blvd. of 42 units (13 would be income-restricted) studios to two-bedrooms within 33,500; square feet, with 46 parking spaces and 4,000 square feet of commercial space, according to Mark McMillan, the district manager of CB 13. Springfield Gardens and the surrounding neighborhoods of Laurelton, Brookville and Rosedale do not having apartment buildings that high and tend to have mostly one-to-two family homes.
"This is the biggest issue in the community," said McMillan. "I've never seen this much opposition to something."
CB 13 voted down the proposal 32-0 with zero abstentions, according to McMillan, earlier this week.
"We stay connected through our civic associations," said Perkins. "We want to make sure our communities' voices are heard."
The Springfield/Rosedale Community Action Association, the SpringJam Block Association, the Spring-Gar Community Civic Association, the Eastern Queens Alliance, the Rosedale Civic Association and the Federated Blocks of Laurelton are all against the proposal from developer Ranbir LLC.
"The tallest facility that exists in this community board is Saratoga Shelter right on Rockaway between Guy R. Brewer and Farmers," said Lonnie Glover, president of Spring-Gar. "This is a very heavy intersection between 147th Avenue and Guy R. Brewer."
The area was only built for one-to-two family homes and when sewer projects were initiated in the 1990s to alleviate flooding in the area, apartment buildings were not taken into consideration, according to Glover, who has lived in Springfield Gardens for more than two decades. The area already has high traffic and overcrowded schools.
"We are also oversaturated when it comes to parking," said Glover. "When you add 36-plus units, some of these people are probably going to have more than one car. In fact, this used to be an empty lot. It was an unofficial parking space for people going to JFK Airport."
If the zoning changes on the Springfield Gardens site it will have a domino effect on other neighborhoods in Southeastern Queens, according to Perkins, who lives in nearby Rosedale.
"We didn't move here for that," said Perkins. "Also, it depreciates the home values here."