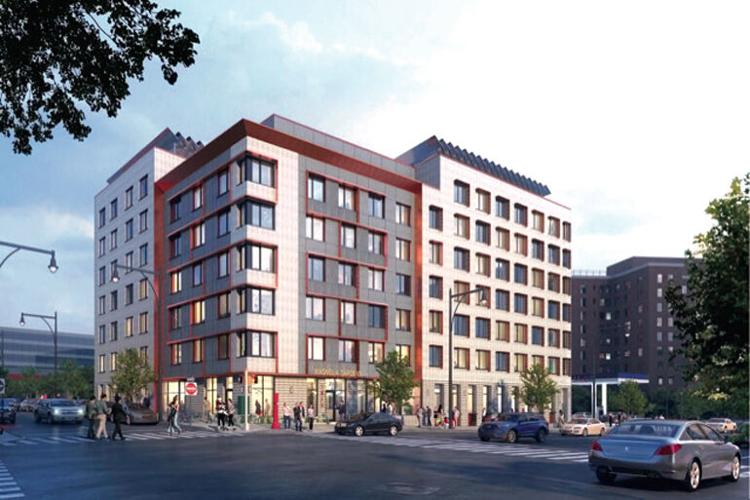 A proposal to build 90 temporary apartment-style units for homeless families in Flushing was met with universal opposition Monday night during a remote meeting of Community Board 7.
But Asian Americans for Equality, which wants to build the structure at 39-03 College Point Blvd., told the Chronicle that the plan is far different from so-called "day shelters" and it is not really a shelter at all.
City officials in an email also disputed accusations that the project was approved without community notice in general and notification of CB 7 in particular.
AAFE on its website says the units are for families experiencing short-term hardships, such as those who may have just lost their homes and those who may have been living in illegal apartments.
Jennifer Sun, co-executive director of the agency, said they hope to break ground in the spring and begin operating in 2024.
Not if those in Monday's virtual meeting have anything to say about it. Board Chairman Gene Kelty was particularly critical of the lame-duck city officials and the Department of Homeless Services.
"The problem is the city says they don't need our approval," said Board Chairman Gene Kelty. "They're just coming in. They're calling it transitional family housing and not a shelter for men or women ... And how do they do it? In December at the end of the year when everyone is leaving office."
Kenneth Chu said volunteers collected more than 20,000 petition signatures in opposition to the plan last weekend.
They also are being backed by Tom Grech, president and CEO of the Queens Chamber of Commerce, who spoke briefly.
"We're opposed to a shelter in this location," Grech said. "No responsible person would deny the need for safe shelters for families. This location does not make any sense. Flushing is undergoing a renaissance. We all need to work to find a better use for that property."
Sun told the Chronicle that the agency has been active for more than 50 years, including two decades in Flushing.
"The city is calling this a shelter, but it's not a shelter, not like day shelters you see," she said, adding that services on-site are aimed at getting residents into permanent housing quickly.