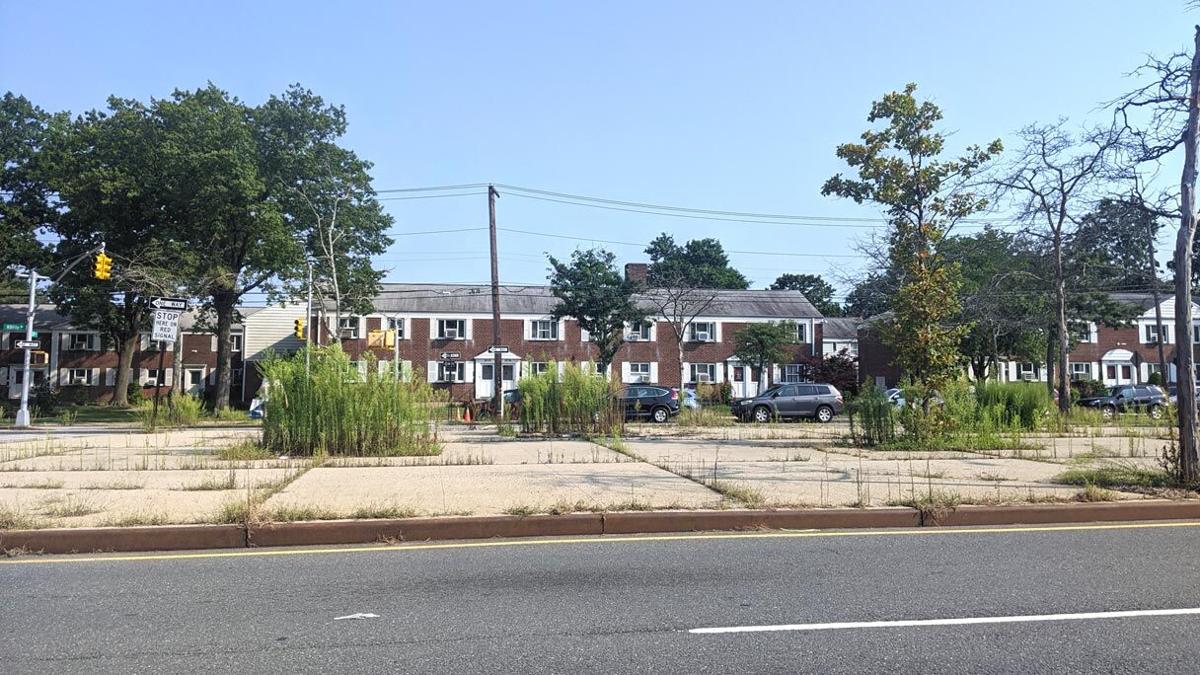 For decades there have been dead trees and an overgrowth of grass and weeds that has caused cracks in the medians that stretch from Springfield Boulevard on Hillside Avenue to 231st Street and Hillside Avenue next to Martin Van Buren High School in Queens Village, according to Kirby Lindell of Bell Park Manor Terrace, a housing cooperative for veterans within the neighborhood.
"It looks like a jungle now," said Lindell. "Nothing gets done. The trees have been there for years, and they put up a couple of live ones and left the dead ones there. It looks like 'The Addams Family.' It is right in front of the high school and is not a good optic."
Lindell fears that the dead trees and the cracks in the curb from the weeds are not only a possible safety hazard, but they could affect the property values of the area and might dissuade parents from sending their kids to Martin Van Buren High School, which has started to turn things around after facing possible closure in 2012.
"This is an ongoing thing year after year and they never clean up the weeds," said Lindell. "If you are ever around that area, some of the weeds are 4 feet or taller — all over the median it looks like a rainforest. It makes the whole neighborhood look rundown and the city just ignores us. Other parts of the city, like Brooklyn, Manhattan and Western Queens, are taken care of, but it feels like we are forgotten over here."
If nothing gets done now, Lindell fears it will take even more years to get rid of the unsightly weeds and dead trees.
"It took 10 years to get Braddock Avenue repaved," said Lindell. "This is a very good middle class neighborhood, with a strong school system, but the city has left us ... maybe because it is Southeast Queens, I don't know why they don't help us."
Lindell has reached out to 311 and Councilman Barry Grodenchik's (D-Oakland Gardens) office, but fears that the elected official, who will not be running for re-election after a sexual harassment scandal in 2019, will spend the remainder of his four months in office as a lame duck.