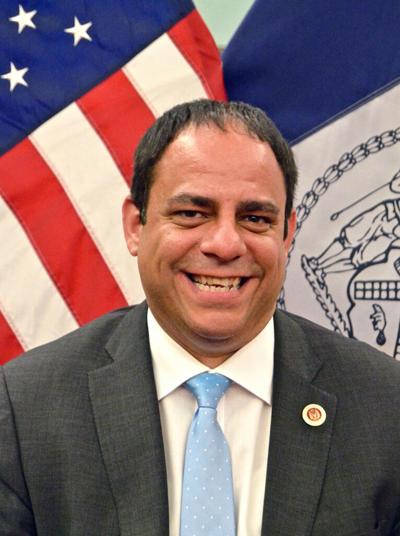 With his term officially ending this year and six people already vying to replace him, City Councilman Costa Constantinides (D-Astoria) announced Wednesday morning that he will step down effective April 9, citing family considerations.
He has accepted the position of chief executive officer of the Variety Boys and Girls Club, which is located in Long Island City.
"It's not a decision I made quickly or lightly," Constantinides told the Chronicle in a telephone interview on Wednesday. He said the Covid-19 outbreak has struck his family hard in the last year, and that his wife is in poor health.
"I want to be a husband; I want to be a dad," he said. "There are many ways to perform public service."
As to the timing and when he knew it was right, Constantinides said he has received a number of offers.
"This lined up with what I wanted to do," he said, adding that his mother years ago worked at the club for about a year.
Constantinides was elected in 2013. Under the City Charter, as the vacancy will take place less than 90 days before the June 22 primary, the seat will remain vacant until after the general election in November, at which time his successor will be sworn in immediately rather than waiting until Jan. 1. The district covers Astoria and Rikers Island and parts of Jackson Heights, Woodside and East Elmhurst.
The councilman admitted there will be unfinished business upon his departure.
"This is New York City — there are always going to be some loose ends," he said. "There's always going to be more that I wanted to do. But I'm proud of what we have achieved.