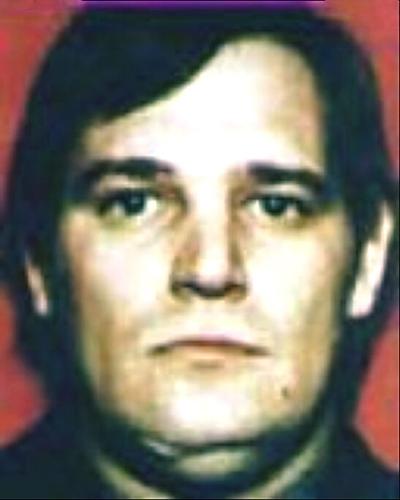 Off-duty Police Officer Robert Walsh was in a bar near his home on Jan. 12, 1981 when a gang of men entered to rob the place.
Richard Rivera shot Walsh in the shoulder, walked up to him and shot him in the head. Walsh, a 36-year-old husband and father of four, was killed.
Today Rivera sits on a police reform panel for Ithaca and Tompkins County as part of its "Reimagining Public Safety Collaborative."
"To me, it's pretty shocking," former NYPD Commissioner Robert McGuire told the Chronicle Tuesday. McGuire served in the role from 1978 to 1983.
"I've heard of police killers getting out of jail," he said. "I've never heard where the person would then go on a panel reviewing police conduct."
The state granted Rivera parole on his sixth attempt in 2019.
"I tell people, in no uncertain terms, that the system is stacked against them," he told The Appeal after being released. "You were given a definitive sentence that was imposed upon you with the idea that you will get a meaningful opportunity for release. And then you're denied over and over again, despite your best efforts."
Rivera told the New York Post in late March that he didn't know if Walsh's family would find his advisory position acceptable.
"I can't control that. What I can control is the way I've been living my life," he said. "I'm holding the memory of Officer Walsh to the highest standard of policing in terms of a protector to the community, somebody who cares for the community."

Walsh's family does not find it acceptable, calling it "heartbreaking."
"We cannot believe that such a misguided and irresponsible choice was made," the family said in a statement. "It is an absolute outrage that anyone even broached the idea of appointing Rivera. That it came to fruition is despicable!"
Rivera was convicted of the slaying in 1982 and served 37 years in prison.
"It was an execution," First Deputy Police Commissioner William Devine said in 1981. "The officer no longer was a threat to the men. He was given a death sentence for being a police officer."
Devine added, "It's ironic that a cop can get a death sentence for being a cop but there are no death penalties for people who kill cops."
Councilman Bob Holden (D-Middle Village) remembered the shooting at the BVD Bar and Grill on Flushing Avenue in Maspeth and said people were "horrified" by the act.
"This was a time in New York City when that was happening a lot," he said.
Walsh was the third cop shot in the first two weeks of 1981. The other two survived. The year before, there had been 22 cops shot, with 10 killed.
The advisory group Rivera is on was formed after Gov. Cuomo ordered municipalities to submit police-reform plans to the state by April 1 following the 2020 killing of George Floyd by Minneapolis police.
A Tompkins County spokesperson did not respond for this story.
"That's how absurd this society and this state has become. This guy is a symbol of that," Holden said of Rivera's appointment. "What does he know about police reform? Because he was arrested? He killed an officer. That should disqualify him."