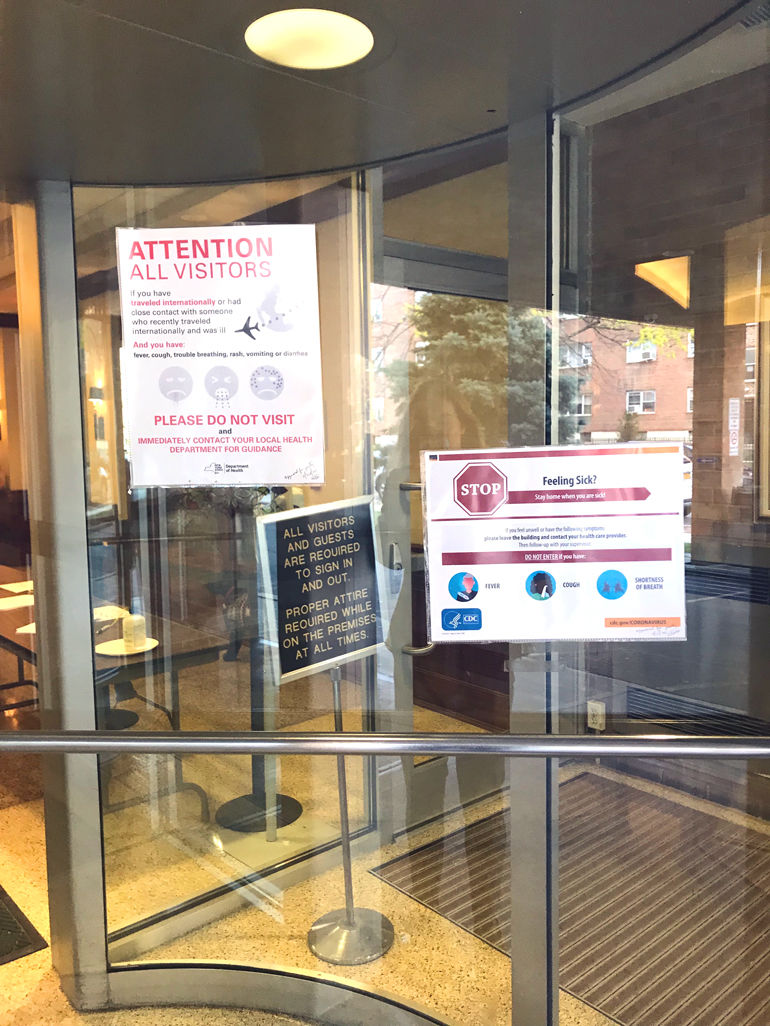 Queens Chronicle
Considering Queens is the epicenter of the COVID-19 pandemic, it may be no surprise that the borough also leads the way in coronavirus-related deaths within nursing homes.
According to data released by the Department of Health, nearly 24 percent of COVID-19 related deaths in New York State are of seniors living in nursing homes and adult care facilities as of April 22. Of the 3,477 senior citizens who died of coronavirus-related complications in New York State, 760 are from Queens, which accounts for nearly 22 percent of state senior-living facility deaths and 5 percent of all COVID-19 state deaths.
Queens leads by a margin of nearly 6 percentage points, with the Bronx following at 558 senior deaths and Brooklyn at 435.
It is widely known that nursing homes have been ground zero of the attack by the novel coronavirus," Parker Jewish Institute for Health Care and Rehab of Glen Oaks said in a prepared statement. The facility suffered 44 reported deaths, the second-highest number in the borough following Franklin Center for Rehabilitation and Nursing in Flushing, which reported 45.
As infections and deaths rise in senior care facilities, families of the elderly have grown increasingly worried that they are being left in the dark on the condition of their loved ones. On April 18,
Assemblymember Ron Kim (D-Flushing) announced that he and his staff "spent countless hours helping a daughter find answers about her mother who has been stuck in a facility with a COVID-19 outbreak" just three days after Gov. Cuomo signed an executive order requiring nursing homes to inform family members of residents of COVID-19 cases.
"I appreciate the governor's staff working with me and sending inspectors onsite to monitor the status of our nursing homes," Kim said. "But I'm still unclear if these inspections are designed to find solutions and fix the ongoing outbreak of COVID-19 at our nursing homes or if they are for optics and damage control."