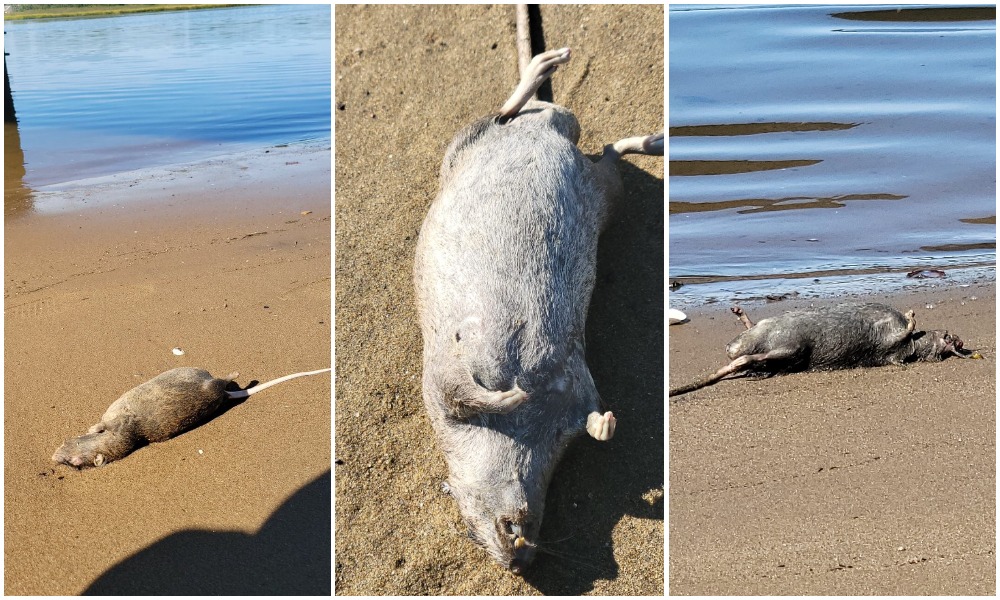 Neal Phillip was biking through Canarsie Park on Saturday when something stopped him in his tracks: nearly a dozen bloated rat corpses, lying belly-up on a stretch of sand overlooking Jamaica Bay.
"When I saw the first one, I thought it was strange. Then I started seeing them all over the place," recalled Philip, a professor of environmental science at Bronx Community College. "Seeing them dead like that wasn't very pleasant."
In recent days, similar displays of mass rodent death have appeared elsewhere in the five boroughs, a grim outcome of the floods brought by Tropical Storm Ida. Experts believe that hundreds of thousands of rats may have perished in the deluge, amounting to one of the largest vermin depopulation events in decades.
"With this particular storm, any rats that were in the sewers were either crushed by the current or were swept out into the rivers," said Bobby Corrigan, a longtime pest control expert and former ​​rodentologist for the NYC Department of Health. "I can't imagine they would've survived."
While there are no reliable counts of New York City's rats, estimates typically start in the many millions. A significant portion live in the subways and sewers, both of which were swiftly inundated during last week's historic rainfall.