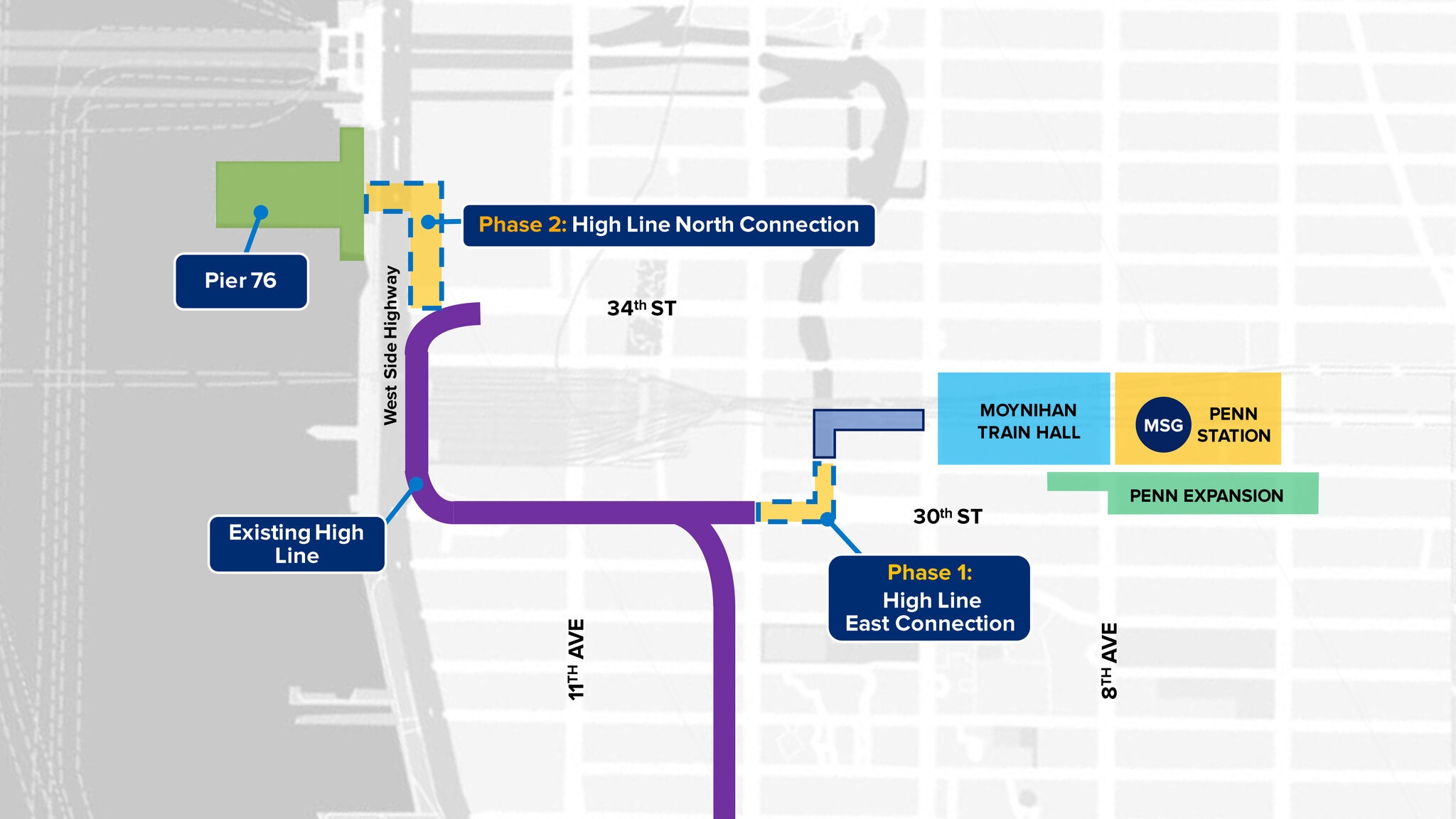 The Empire State Development Corporation — the state's main development arm — will pay $20 million of the estimated $50 million price tag, a spokesperson for Hochul confirmed. The rest will be privately funded by Brookfield Properties and Friends of the High Line, with the Port Authority contributing the land.
Like much of Cuomo's developer-friendly plans for Midtown, the extension has attracted scrutiny. It will bring the High Line directly into the arms of Brookfield's new seven-million-square-foot mixed-use development, likely benefitting the developer substantially.
In a statement, Brookfield Properties Executive Vice President Sabrina Kanner praised the "vibrant gateway connecting Moynihan Train Hall directly to the entirety of the High Line and the new West Side."
The state has also been accused of prioritizing the posh park, while ignoring critical safety and quality-of-life issues on the pedestrian-hostile streets below. The Port Authority has long used the area for construction staging and parking.