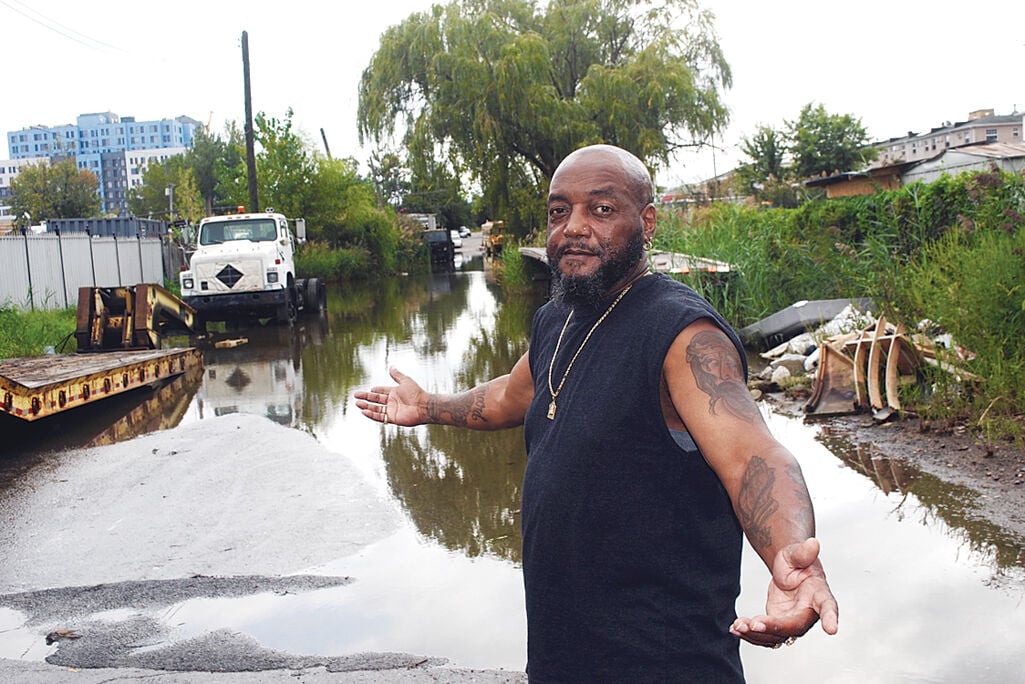 The residents of The Hole, a small neighborhood on the northwestern edge of Lindenwood that sits more than 10 feet below street level, are no strangers to flooding.
Overflows that continue to burble up from the ground over two weeks after a rainstorm, on the other hand, are a new phenomenon.
A neighborhood with a history of neglect, The Hole lies in a 12-block basin that lacks a sewage system and is largely without street drainage. Though the city has begun the process of installing limited drains in the neighborhood, it has stalled on taking the steps to connect the area to the sewer system for over 15 years. As city officials continue to reckon with the fact that the limited capacity of New York's beleaguered, antiquated sewer system led to Hurricane Ida's fatal flooding, residents in the neighborhood continue to live with the storm's after-effects.
Some residents are hopeful that the newfound pressure on the city to modernize its sewer system could kickstart a focus on their neighborhood. Others, who have grown accustomed to having their infrastructure needs summarily ignored by city agencies as the surrounding area has developed, do not believe that the storm will help change conditions.
For its part, the Department of Environmental Protection did not recognize the instances of recent extended flooding as being related to the storm. The agency pegged the residents' recent problems as resulting from systemic groundwater flooding, rather than the hurricane.
The residents beg to differ.
"It usually would go down quick if we got some water in there," said Ruben Garcia, a homeowner who's been living on the Queens side of the neighborhood for 52 years.
Garcia has had flooding in his basement before but nothing quite like what Ida caused. Years ago Garcia's daughters slept in the bottom floor of his house, which has intermittently been flooded by groundswells of water for two weeks after the recent storm.
"The last 10 years it's gotten worse," he said of flooding on his block.