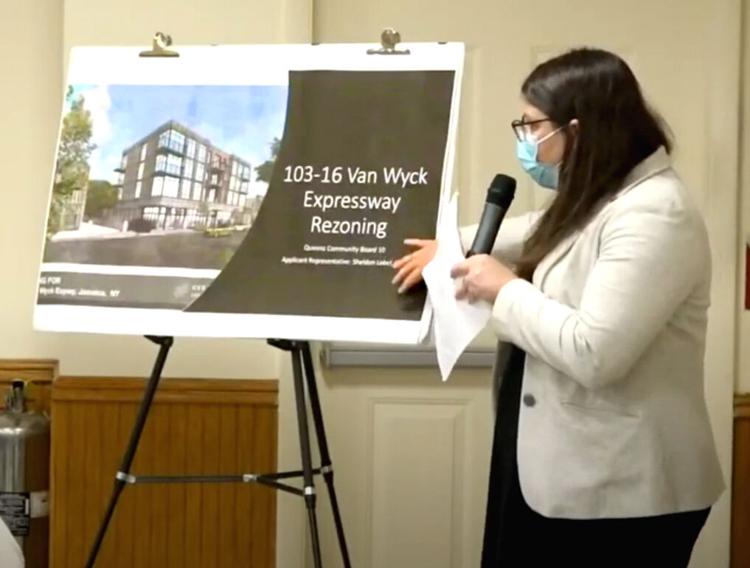 Community Board 10 gave the greenlight to a developer in South Ozone Park hoping to build a new four-story apartment building along the Van Wyck Expressway on Thursday, Sept. 2.
At the meeting a representative of the developer proposed changing the plot's zoning map amendment from strictly residential to a mix of residential and commercial. It would be taller than the other buildings on the block.
The new building would be 22,000 square feet at 103-16 Van Wyck Expy. The ground floor would be a small retail store and the second, third and fourth floors will contain 18 apartments ranging from studios to two-bedrooms. Five or six of them will be permanently affordable.
The development would include 13 spots for cellar parking, five more than the zoning requires.
The community board's Land Use Committee, having met prior to the meeting, was in favor.
"The recommendation of the committee was that it was an appropriate use along the Van Wyck and Liberty Avenue. None of the adjacent owners had expressed any opposition. In fact some of the adjacent owners would like to do the same thing at some point," said CB 10 Chairwoman Betty Braton.
This is what's getting plowed. Can't think of a better place to drop a dense luxury public housing tower on an accident prone service road. Coming out of the garage of this building will be a daily adventure.
And the views of the expressway and daily detritus from those floor to ceiling windows will be exquisite.