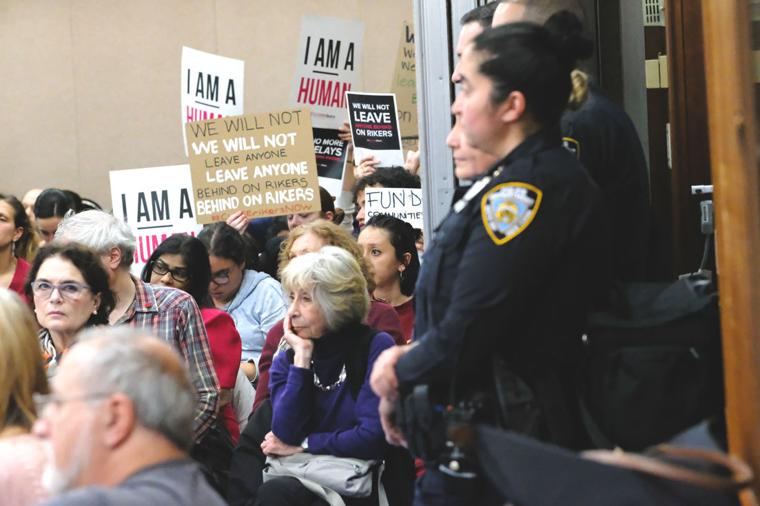 Queens Chronicle
The cost of building a new jail in Kew Gardens could zoom past initial estimates of $2 billion, it was revealed last week.

Already unpopular in the neighborhoods surrounding the proposed site, the 19-story jail is to be funded by municipal bonds whose interest costs were not figured into the projected $2 billion price, civic leaders said after emerging for their first meeting with city officials since the plan was approved by the City Council last November.
"We are not happy campers," said Sylvia Hack of Community Board 9, who has led the two-year fight to stop the jail from being built.
Hack, CB 9 Chairman Kenichi Wilson, Councilwoman Karen Koslowitz (D-Forest Hills) and Kew Gardens Civic Association President Dominick Pistone were among about a dozen local leaders summoned to a meeting Jan. 16 of a newly formed Queens Advisory Committee in an office building across the street from Borough Hall.
"This is a big deal," said Wilson, whose board voted unanimously last year to reject the proposal.
"We're just spinning our wheels trying to get answers," said Hack.