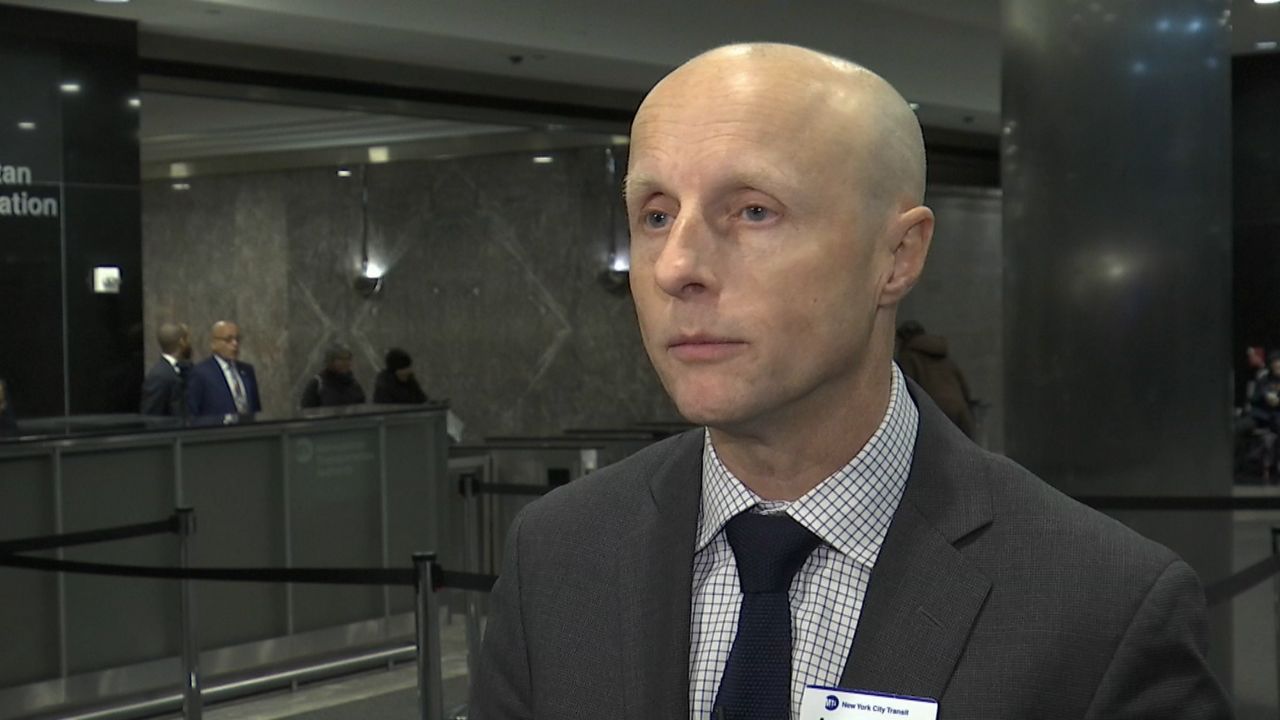 Business Insider
Andy Byford, a globally renowned transit expert hired in 2017 to help reinvigorate New York CIty's aging subway system, has resigned.
The Metropolitan Transportation Authority, a state agency responsible for city subways, buses, and commuter rails, confirmed his departure in a statement.
"Andy Byford will be departing New York City Transit after a successful two years of service and we thank him for his work," Pat Foye MTA chairman and CEO, said in a statement. "Andy was instrumental in moving the system forward, enacting the successful Subway Action Plan and securing record capital funding with the Governor and the Legislature, and we wish him well in his next chapter."
Before New York, Byford previously worked in London, Toronto, and Australia. His arrival in New York largely signaled a seismic shift for the aging subway system following decades of underinvestment.
During his tenure as transit chief, New Yorkers were treated to improvements in subway communication as well as several high-profile projects designed to speed up commutes and replace aging parts of track, signals, and more.
Byford also became a popular figure among New York transit aficionados, earning the nickname
"Train Daddy" after an anonymous resident began posting stickers of Byford's face superimposed on a subway car with the text "Train Daddy loves you very much." A photo of the sticker quickly spread on Twitter, and the moniker became widely used across social media. The MTA seemingly embraced the term for its subway chief, with Byford himself joking about the title.
I don't have time to write about what I saw coming two years ago, so enjoy my prophecy from
Impunity City
for now.
Andy Byford may have just realized he is in way over his head and out of his league in his well-paid state service leadership position (yeah it's redundant, I'm writing about the MTA again so fuck off).
President Byford is trying really hard though. He did come up with that budget study assessing that it would take $37 billion dollars to overhaul the mega-shitshow mass transit system, despite having no current idea or plan how to pay for it. I mean, he is not a bad bloke, he kind of resembles a mixture of Moby and Thom Yorke and he is a big fan of legendary new wave band The Smiths, so big that he thought it was prudent to mention and discuss fave tracks by them during a live social media style town hall with frustrated commuters complaining about consistent shitty service a while back (my personal fave by the way, is the WLIR extended remix of "This Charming Man"), but at least he has been apparently honest and straightforward.
It didn't take long for Mr. Byford to realize that
the worst fucking transit system in the universe
couldn't be fixed with that moron tyrant Governor Cuomo up his ass.
Just walk away, Train Daddy