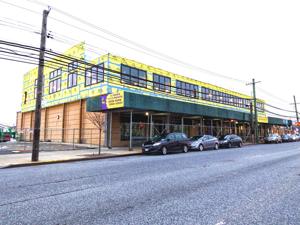 Queens Chronicle
A king-sized, new gym that opened last month in the heart of Howard Beach without building permits or a gym license is swimming in hot water over its parking.

Hat in hand, a lawyer for Planet Fitness last week came before Community Board 10 and acknowledged that the new club "rubbed the community the wrong way" last month when it skipped the customary legal approvals for new businesses to open.
"It's not the way we wanted to do it," the attorney, Frank St. Jacques, told the board.
Planet Fitness had to appear at Community Board 10's monthly meeting last week to obtain a city gym permit, called a physical culture establishment license — an approval it is supposed to obtain before opening.
CB 10 used what is usually a pro forma application as an opportunity to upbraid the gym's owners about jumping the gun on its opening and extract promises to make new parking arrangements at the club.
Planet Fitness, which has been under construction on Cross Bay Boulevard at 160th Avenue for nearly a year, has worried nearby homeowners who watched nervously as the building went up and wondered if the influx of new customers would overwhelm the 148-space parking lot it shares with a Rite Aid drugstore and several smaller stores nearby.