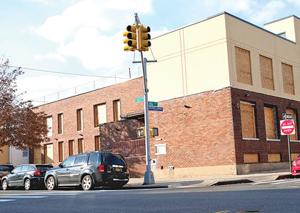 Queens Chronicle
In a suprise, last-minute move, the city this week said it is dropping plans to put 113 men with mental problems into a shelter in Ozone Park next month.

"We won," read a post on the Ozone Park Residents Block Association's Facebook page last Tuesday night. "It is a small win. But a win nevertheless."
The excitement was over a report issued late Tuesday afternoon disclosing that the shelter would house a large group of men, but that it would no longer be designated as a residential home for those with histories of mental disorders.
Instead, the building on 101st Avenue, a former church bought two years ago and converted into a shelter late last year, will be used as "temporary" housing for "single adults."
In the parlance of the Department of Homeless Services, that includes men who are simply homeless and seeking permanent housing.
"We fought against the mentally ill men being placed on 10st Avenue and we won that battle," said the OPRBA's post.
"We realize that we still could be faced with some problems with 113 men, but it is a far cry from the challenges we were facing," it read.
The residents association last summer sued to stop the shelter but lost in court recently.