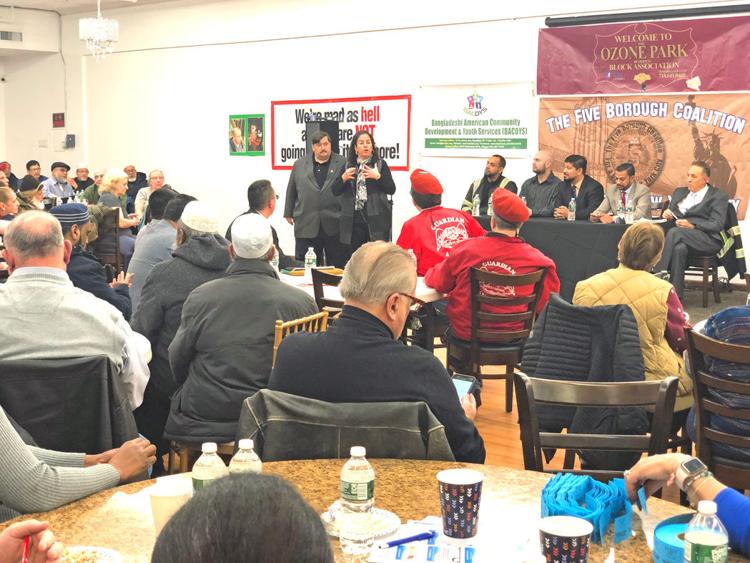 Queens Chronicle
State lawmakers are asking Gov. Cuomo to assign state troopers to an area of Ozone Park that has been the scene of several brutal street crimes in recent months.
The precincts that cover the area known as Cityline in the western part of Ozone Park are "spread too thin," said Assemblyman Mike Miller (D-Woodhaven). "We wanted to get as much help as we can."
Miller, Assemblywoman Stacey Pheffer Amato (D-Rockaway Park) and Assemblyman Eric Dilan (D-Brooklyn) made the request last Friday.
State police are already a presence in the city at state-owned bridges and tunnels and on some roadways. But stationing troopers in neighborhoods would be new in New York City.
Last year, at the request of Nassau County Executive Laura Curran, troopers were dispatched to the Village of Hempstead on Long Island to aid the local police with a growing gang violence problem.
The appeal for police help is the latest development to come out of community uproar over a rising tide of crime on the western edge of Ozone Park and on the other side of the Brooklyn border in Cypress Hills.
The area, whose residents are largely Bangladeshi, lies at the junction of three different precincts — the 106th, 102nd and 75th — and is therefore overlooked by regular police patrols, local leaders contend.
"It's a unique area," said Pfeffer Amato.