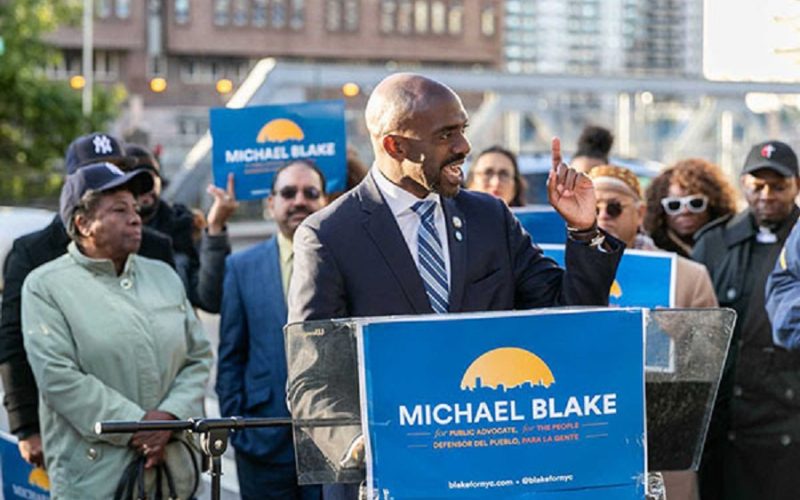 Crains New York
Bronx Assemblyman Michael Blake is one of six officials appointed to a new task force charged with investigating corruption in the state's troubled Mitchell-Lama housing program.
But a Crain's analysis shows that Blake—a Democratic National Committee vice chair and candidate for Congress—has for years taken advantage of a different homeownership program by improperly subletting a government-subsidized condominium intended for moderate-income tenants, in violation of a host of rules and restrictions.
State and city housing officials said they would investigate the apparent abuse.
It was this sublet that controversially enabled Blake, who earns a six-figure salary, to run for his seat in 2014 despite his having resided for years in Washington, D.C., while serving in the Obama administration.

Voting records and Board of Elections documents show that Blake has lived for almost seven years in a building called the Aurora, constructed on a parcel of city-owned land in 2008. The offering plan submitted to the New York attorney general's office states that the project received multiple construction loans from the city Department of Housing Preservation and Development as well as through the state's Affordable Housing Corporation program.
The building also benefited from the federal HOME Investment Partnerships Program and from the state's contentious 421-a tax credit. Accordingly, the bulk of the condominiums were priced below market value—in the case of the space Blake occupies, for persons earning no more than 130% of the region's area median income. As of 2019, that figure stood at $97,110 annually for a household of one.
Blake's financial disclosures with the Joint Commission on Public Ethics indicate his earnings have exceeded that amount every single year he has held elected office, thanks in part to the multiple consulting jobs he has done in addition to his legislative duties.