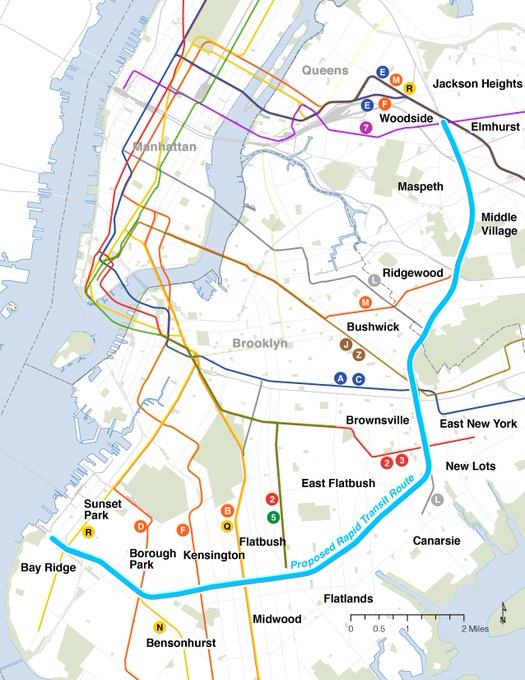 An underutilized 14-mile freight line would be converted into a new commuter "Interborough Express" service connecting neighborhoods in Brooklyn and Queens under a plan championed by Gov. Kathy Hochul on Wednesday.
The new transit service would run from Bay Ridge in Brooklyn to Jackson Heights Heights in Queens.
During her first state of the state address, Hochul ordered the Metropolitan Transportation Authority to conduct an environmental review and identify the best transit option for the corridor — heavy rail, light rail or bus rapid transit.
"This historic project would improve transit service and job access for underserved communities in Brooklyn and Queens, serving a corridor that is currently home to 900,000 residents and 260,000 jobs, with expected growth of at least 41,000 people and 15,000 jobs in the next 25 years," Hochul said.
"Stronger rapid transit in Brooklyn and Queens is long overdue."