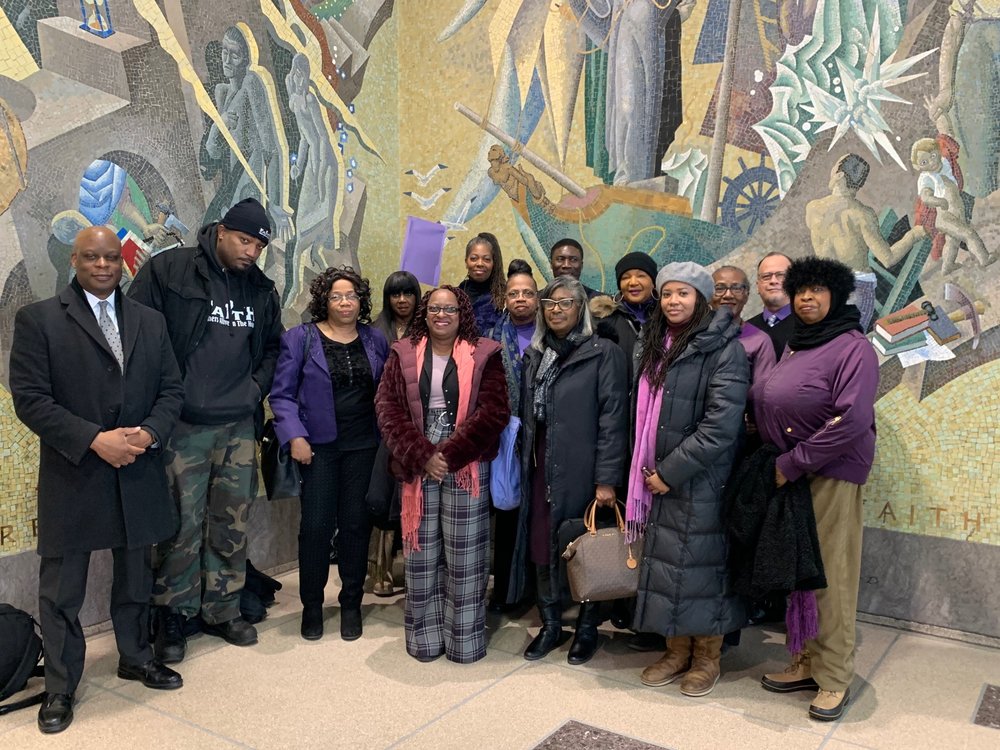 Queens Eagle
The predominantly black neighborhoods of Southeast Queens comprise one of the country's largest and most reliable Democratic strongholds.
The region is rich with

engaged

and informed voters who head to the polls in high numbers, and yet,

neighborhoods like St. Albans, Cambria Heights and Hollis

are often ignored by local election-watchers — and candidates themselves.
Local leaders and organizers say that is the case again in the wide-open, seven-candidate Democratic Primary to replace the late Richard Brown for Queens district attorney.
"We're used to it," said Donnie Whitehead, a local activist who has endorsed Mina Malik for Queens
District Attorney. Whitehead and his wife JoAnn Whitehead co-founded the organization

CommUnity 1st

alongside organizer Oster Bryan. "Black folks have been voting Democratic for the past 60 years only to see the Democratic Party ignore black voters."
"If they don't spend time here during their campaigns, then when they get into office, forget about it," Whitehead continued.
The influential organizers

gained notoriety when they rallied behind Barack Obama

in the 2008 New York Democratic primary and helped deliver the 5th Congressional District for the future president, even though party leadership had backed Hillary Clinton.
Southeast Queens elected officials with deep ties to the Queens Democratic Party have lined up behind Borough President Melinda Katz, who has a campaign office in Rochdale. U.S. Rep. Gregory Meeks, the county party chairperson; Assemblymember Alicia Hyndman; and Councilmembers Adrienne Adams and Donovan Richards

are among the dozens of elected officials

who have endorsed Katz.
Whitehead said they don't necessarily represent the perspective of everyday voters.
"That has nothing to do with what people are thinking on the ground," Whitehead said.
One of the overlooked factors in Bernie Sanders losing the NY primary to Hillary Clinton back in 2016 is that he didn't stop by there and Hillary did by going to a baptist church.