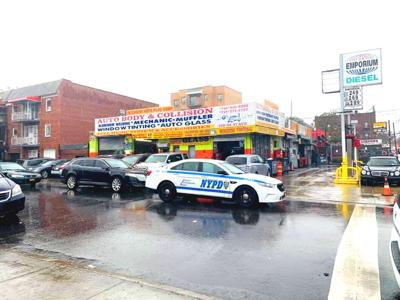 Councilman Francisco Moya (D-Corona) helped crack down on "curbstoning" when he was in the Assembly five years ago, with tougher penalties for unlicensed car dealing.
But curbstoning, when a dealer poses as a private seller to sell a car parked on the street, is still common in Corona.
"In some of these streets the residents were saying it was like a used car lot on a public street," said Capt. Jonathan Cermeli, commanding officer of the 110th Precinct.
Moya wants it seen as a top priority.
"I'm always disappointed when I see that the quality-of-life issues that happen in my community don't happen in more of the affluent areas," he said, adding that the precinct has been extremely responsive.
Parking spots are being taken up on residential blocks by auto body shops, mechanic shops and secondhand used car dealers.
"We noticed a spike in vehicles being put in parking spots all over residential neighborhoods in Corona with 'for sale' signs on them," Cermeli said Monday.
The commander said it's hard to determine if the business owner or employees are usually responsible for curbstoning. He believes a lot of people trying to sell their vehicles now may have been in an accident or don't have the money to maintain it.
The owner of an auto body shop on 47th Avenue was given a ticket in late October, according to Moya's office. Reached Wednesday by the Queens Chronicle, someone who picked up the phone after the owner was requested said he had not gotten a ticket and that the boss was not there, before hanging up.
To sell more than five vehicles per year in New York, a dealer's license is needed.
"Most of these folks don't have that," Moya said.