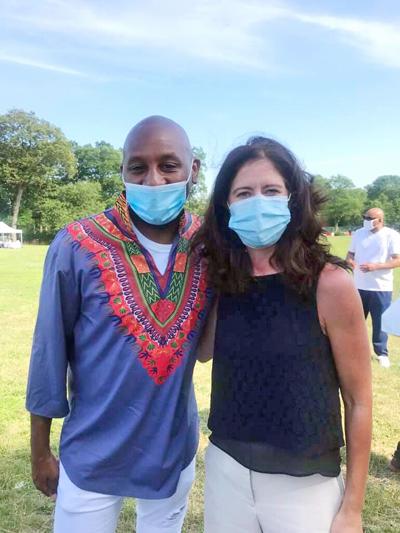 Queens Chronicle
Councilman Donovan Richards (D-Laurelton) will be the Democratic nominee for borough president in November.
Former Councilwoman Elizabeth Crowley conceded the primary election on Tuesday afternoon, almost a month after voters went to the polls.
"I wanted you to hear it from me first: while the Board of Elections has not officially called the race, and some districts are still getting tallied, the numbers to win are just not with us," she said in a statement.
Richards replied, calling Crowley a friend and saying, "I admire her commitment to Queens and look forward to working with her to unite our borough moving into November."
As of election night, June 23, Richards had a nine-point lead over Crowley, with a 37.18 percent to 28.19 percent advantage. The BOE began counting absentee ballots later, and does not release the numbers until all the votes are counted.
Councilman Costa Constantinides (D-Astoria) had 15.23 percent, retired NYPD Sgt. Anthony Miranda had 14.74 percent and businessman Dao Yin had 4.46 percent of the vote. Constantinides conceded Wednesday.
Richards was endorsed by the Queens County Democratic Committee in late December, which made him an early frontrunner in the race.