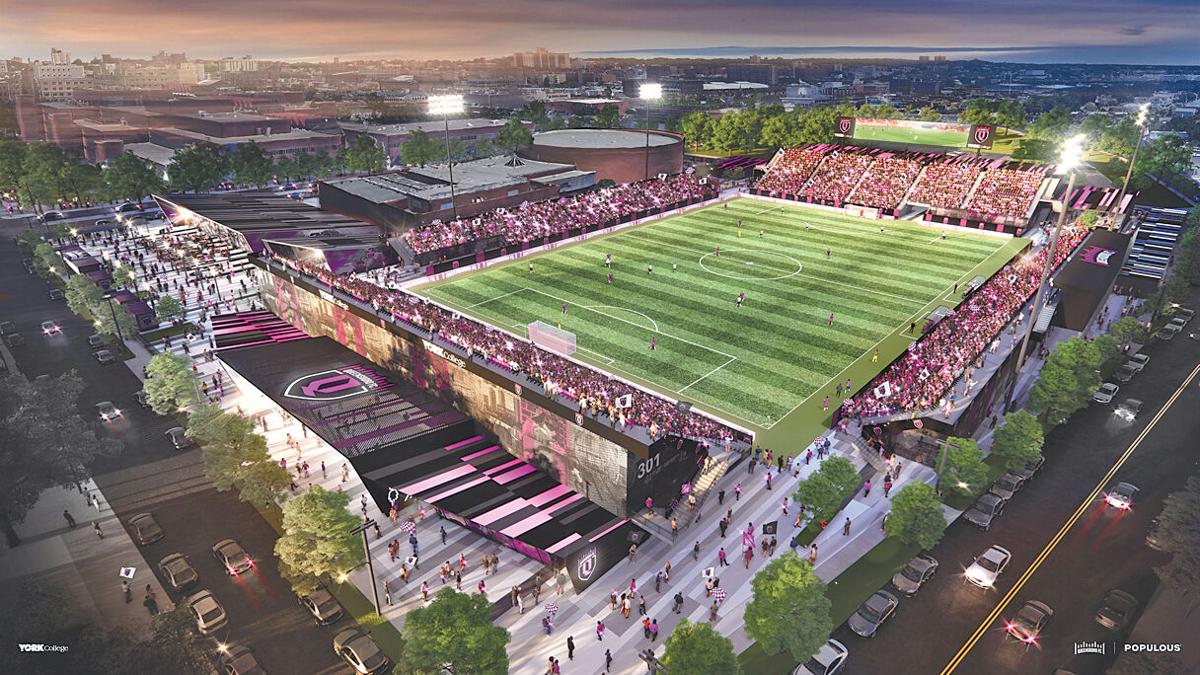 Professional soccer is coming to Queens — and York College in Jamaica — next spring.
City officials on Tuesday joined the owner of Queensboro FC to announce plans to build a 7,500-seat stadium on a plot of land just south of York's Health and Physical Education building.
The stadium will be bounded by 160th Street to the west, Tuskegee Airmen Way to the south and Guy R. Brewer Boulevard to the east.
Queensboro FC is an expansion team in the United Soccer League and will begin play in 2022. In addition to QBFC games and practices, the facility will host York's commencement ceremonies, CUNY Athletic Conference tournament play, and other events both free and ticketed.
"York College is honored to be the host site for Queensboro FC's home stadium," York President Berenecea Johnson Eanes said in a statement issued by CUNY and the club. "We believe their contributions as a community-led sporting organization will greatly advance our facilities, our campus experience, and our neighborhoods. This project will showcase the importance of private and public sectors coming together, and working together, to celebrate diversity and bridge communities."
Jonathan Krane, the club owner, said it was an exciting day for the team.
"The announcement of our home stadium site at York College represents a bold new chapter for professional sports in New York City," Krane said. "More importantly, we are proud to deliver our QBFC fans a dedicated soccer specific venue, built by and for the Queens community, bringing us all together to celebrate the beautiful game."