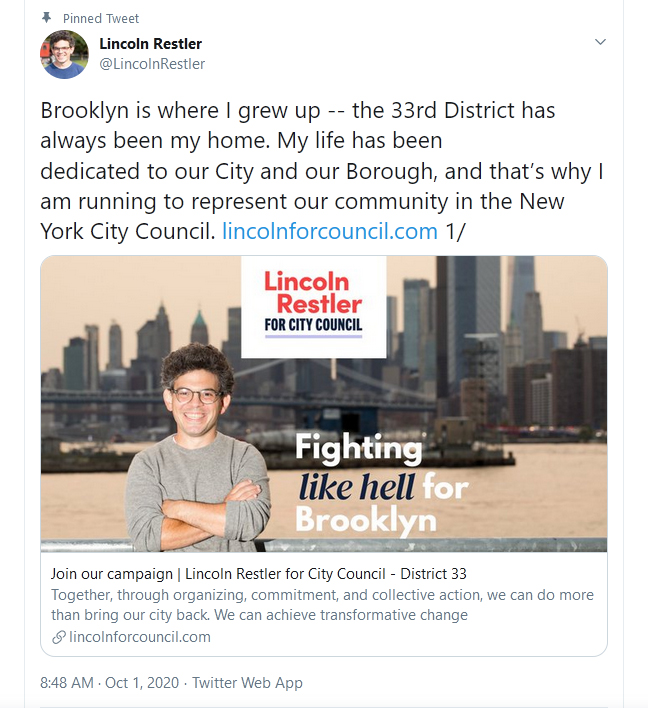 Gross
To all those who have been reading the Queens Crap, you all know what he's all about.
Mr. Lincoln has really moved up in the city. The only thing "progressive" about this hack is his career trajectory.

As for Lincoln's record? As the old saying goes, you got to look forward and not backward.