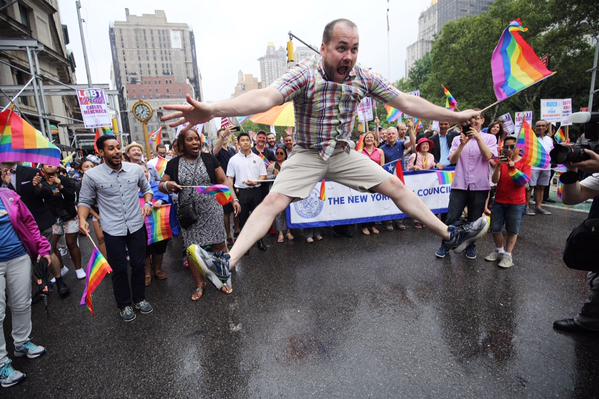 AM New York
Changes to the city's zoning rules could greatly expand the accessibility of the New York subway system at a fraction of the cost to the MTA, City Council Speaker Corey Johnson hopes.
In a new report, Johnson outlines still vague proposals to expand through zoning the number of areas where developers are permitted to bulk up the size of their projects in exchange for undertaking accessibility upgrades in nearby subway stations. Only a limited number of areas are currently zoned for that.
The speaker also suggested speeding up the lengthy approval process for allowing such accessibility projects once the areas are rezoned.
"All New Yorkers deserve equal access to their city and we must do everything in our power to accelerate the implementation of ADA accessibility in the transit system," said Johnson. "Zoning is a tool that the City has within our control and with stronger and more widely applied zoning tools, we can ensure that developers who build near subway stations coordinate with the MTA and help deliver the station improvements like elevators that we so desperately need."
The subway system is embarrassingly inaccessible to riders with disabilities, with just about a quarter of all 472 stations equipped with elevators. After what advocates say were decades of neglect and underinvestment, MTA Transit President Andy Byford last year joined the authority pledging to improve accessibility. The MTA's proposed capital plan would make up to 70 stations ADA accessible — but at an average of $81 million per project, a figure that alarmed some and appears much higher than peer cities, according to researchers.
"