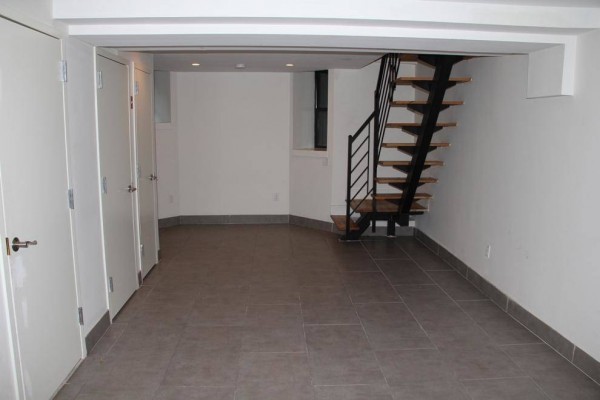 NY Daily News
Marlene Hernandez moved from her two-bedroom apartment in Bushwick to an illegal basement apartment in East New York two years ago out of necessity.

"I simply couldn't afford Bushwick anymore, I had to go somewhere else," the 29-year-old single mother of one told the Daily News. "Even if you live with a roommate, you're paying $1,000, $1,200, to stay in a room. So I figured, why not live in a basement where I can have my own privacy?"

Some 114,000 New Yorkers live in illegal basement apartments, according to the housing advocacy groups Chhaya Community Development Corporation and the Pratt Center for Community Development.

Basement and cellar apartments must meet minimum requirements for light, air, sanitation and exits and be approved by the Department of Buildings.
A bill signed by Mayor Bill de Blasio on March 5 aims to turn illegal basement and cellar apartments into safe, legal, affordable housing, starting with a three-year pilot in East New York and Cypress Hills, Brooklyn.

But the new law has Hernandez worried. She's paying $1,200 a month for her off-the-books place and argues that New Yorkers in her position may have to keep finding illegal apartments to keep their rent down, or face higher rents for legal apartments.
"My landlord isn't going to lower my rent," she said. "What incentive does he have to legalize my apartment?" she said.
The pilot program will provide $12 million in low-interest loans and grants to eligible low- to
middle-income homeowners, living in one- to three-family homes, to convert their basements into legal apartments. If successful, the city would look at expanding the program to other neighborhoods.
A report from the Citizens Housing and Planning Council (CHPC) in 2017 said such a program could add up to 38,000 housing units.
All basement apartments legalized with funds from the grants and loans will have to conform to HPD's affordable housing rules, which cap rents at 30% of a tenant's income. Landlords who decide to create legal basement apartments without the city's help will not have to abide by the income cap.
"If they legalize basement homes, landlords can just take advantage," Hernandez said. "They know that there are people who are able and willing to pay regular apartment prices for these units."
Jessica Katz, executive director of CHPC, acknowledged that the pilot's pathway to legalization opens the door for landlords to raise rents. But, Katz said, the benefits of legalization outweigh the possibility of higher rents.
"There is a risk that the landlords will raise the rent," Katz said. "We're trying to find the right balance between bringing up the quality of those apartments and protecting the tenants, but also not scaring off tenants who have in certain ways benefited from the legal gray area that they're living in."
If anyone else recalls, this is where Councilman Espinal described these areas which he represents as a
guinea pig
for this housing plan.
I have a gut feeling that East New York and Cypress Hills are going to become "hot", "hip" and "niche" towns pretty soon
.