You gotta love it...Flushing has two interesting races this year, both involving the "old guard vs. the new guard" but in different ways.
Young vs. Meng
- Incumbent with an accent who not too long ago represented "change" is now challenged by an opponent who wants to represent the "next generation" which is more Americanized.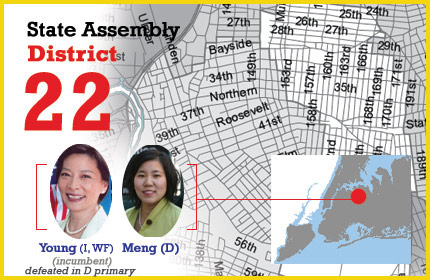 Then there's Toby vs. Peter. The wife of a dead senator who basically has never had to run in a competitive campaign - now must try to win the votes of Asians while running against a Korean-American.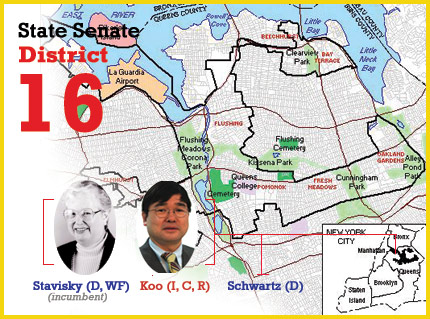 Very interesting races. And that's how it should always be.
Click photos for more articles.