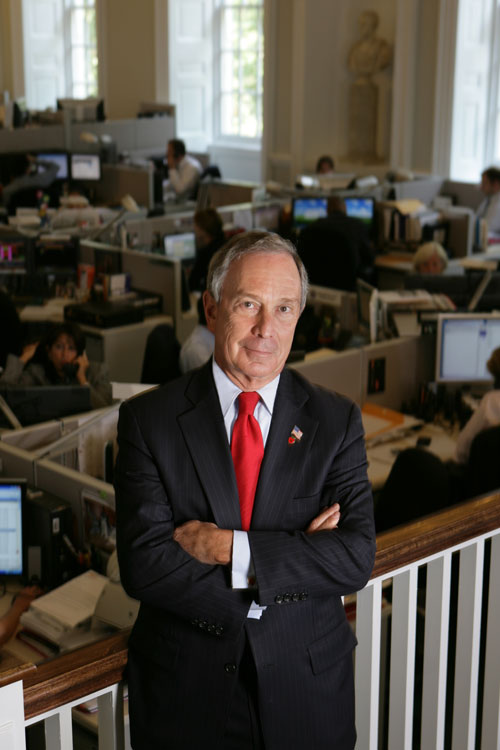 Working for Michael R. Bloomberg, even in the public sector, can be rewarding.

Although Mr. Bloomberg has ordered an overall hiring freeze and has yet to agree to raises for the city's largest municipal labor union, he has doled out generous pay increases to those who work directly for him, a review of payroll records shows.
Money Rubs Off for City Aides Close to Mayor
The mayor, while holding raises for other city employees to about 4 percent per year, has given more than 200 members of his staff increases ranging from 10 percent to more than 100 percent, the records show. And 57 staffers have received a raise of at least 10 percent more than once.

In addition, the number of employees earning $100,000 or more has risen by 59 percent, to 105 from 66 in 2002, with the bulk of that increase coming in 2006, after the mayor won re-election.