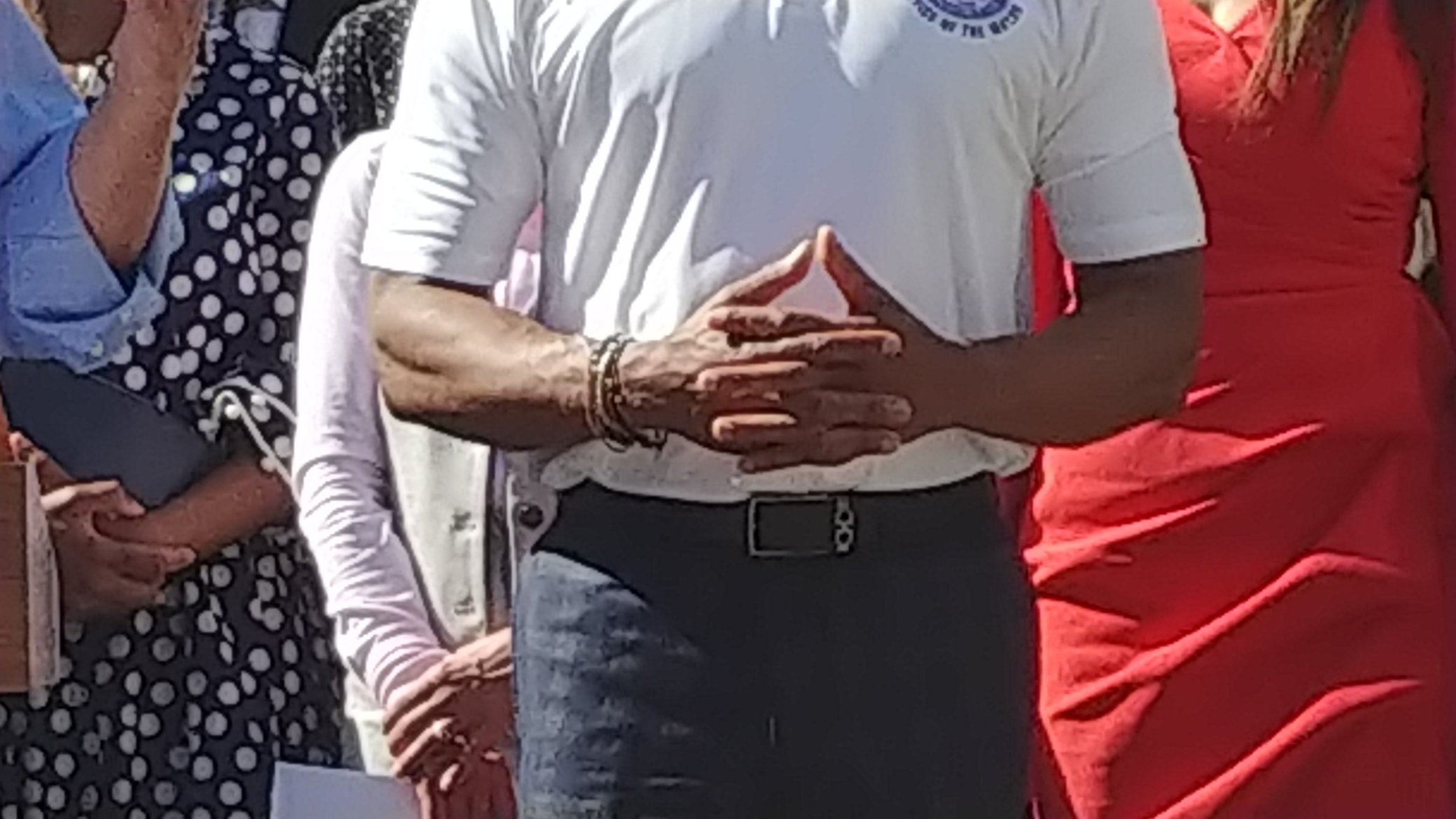 Mayor Adams announced Saturday there would be cuts as high as 15% to all city agencies by next spring — including NYPD and health department — in response to the costly migrant crisis, which could further impact the delivery of city services.
The mayor made a surprise speech over the weekend telling New Yorkers that the lack of substantial support from the federal and state government regarding the crisis — at a time when COVID aid is drying up — has forced the city to impose austerity cuts.
"We are in the middle of a humanitarian crisis involving asylum seekers, a crisis that will cost our city $12 billion over three fiscal years," Adams said. "While our compassion is limitless our resources are not."
Those cuts, the administration said, intend to "minimize disruption to programs and services, and there will not be layoffs," according to a press release on the announcement. The current budget stands at $107 billion.
The cuts must be submitted ahead of the city's budget update in November. If the city doesn't get more federal help between now and January, Adams warned that there could be an additional 5% cut in January and another 5% in April. Adams also intends to impose a 5% cut in the following four years. City agencies could stave off those cuts if more federal and state aide comes through, according to Adams.
Adams' announcement comes as the city continues to take in thousands of migrants mostly entering from the U.S.-Mexico border. To date, there have been somewhere around 110,000 migrants arriving in New York City.
An estimated 60,000 migrants are currently under the city's care, according to the government figures.
City Council Speaker Adrienne Adams — who leads the 51-member body that's heavily scrutinized the mayor's strategy on the crisis — released a joint statement with the council finance chair Justin Brannan, saying they're reviewing the letter from the mayor's office informing them of further cuts.
"There remains an urgent need for increased state and federal support to aid the City's response to increased international migration," they wrote. "Tens of thousands of people seeking asylum are arriving in our city at a time when we are already confronting a housing crisis, record homelessness, and the sunset of federal COVID stimulus funds. New York City cannot be expected to handle this on our own. The costs are considerable, and it is critical that the city receives more aid, while safeguarding funding that supports New Yorkers. The future of our city and its continued economic recovery relies on the investments we make into our communities and the essential services they rely on."