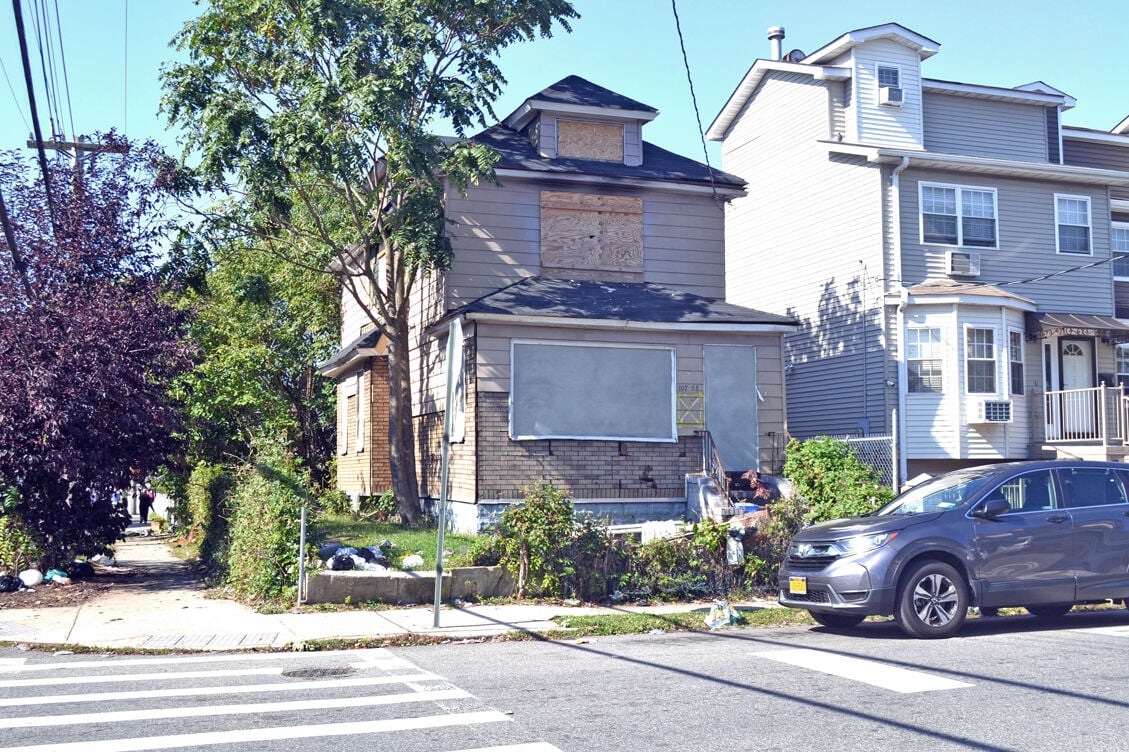 Queens Chronicle
Within days of the Chronicle paying another visit to one of Jamaica's more infamous eyesore properties, there was some limited action taken on behalf of neighbors who have been living with the abandoned house and frequent dumping ground for nearly nine years.
But just how long the corner property and its boarded-up house at 107-58 164 St. will remain clean or if the city will take any further action remains to be seen.
"There was cleanup," neighborhood advocate Pamela Hazel said in a telephone interview on Tuesday. "They cleaned the yard. A big red couch I saw last time I went by was gone. I hope it stays that way."
The Chronicle on Oct. 1 took several photos of the property. Trash was strewn throughout the front yard, as per usual. The seemingly omnipresent pile of dumped trash and debris in the backyard also was there, though the red couch, tree limbs and brush were a different and larger pile than the Chronicle photographed back in June.
While the building is under a full vacate order following a fire last winter, clean, sharp holes have since been cut in some window boards and walls, cuts that from the sidewalk appeared to be sharp and precise enough to have been made by hand or power tools.
The paper last week forwarded the photos, along with others from June, from November 2016 and from 2013, to the city's Departments of Buildings, Health and Mental Hygiene, Law and Environmental Protection seeking comment as to what possibly might be done to find a permanent solution.
Emails also went out to the offices of Mayor de Blasio, Council Speaker Corey Johnson (D-Manhattan), Councilman Daneek Miller (D-St. Albans), Public Advocate Jumaane Williams and state Attorney General Letitia James.
The Department of Buildings, where records show complaints about the property were first filed in 2012, said in an email Tuesday that inspectors had visited he property since Friday.
"Our inspectors did find excessive debris in the yard of the property, and a short garden wall around the property that was in a state of disrepair," the email said. "As a result we issued two violations to the property owner for failure to properly maintain the property."
City tax records list the owner of the property as Resource Capital Group LLC with an address of 99 Wall St. in Manhattan.