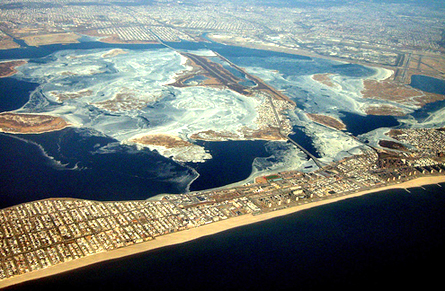 Development of the Rockaways may mean that people who live there may finally be serviced by the city. Or is the correct verb "tweeded?"

Change Reaches the City's Edge
As the city offers incentives to developers to build housing on some of the last remaining plots of vacant land in the city, George fears great – and what he sees as catastrophic – change in the community...The developers have blocked or built over streets, so getting to the sand or boardwalk can require a long, roundabout walk..."Developers rule the roost….No matter what they do, they win. The city allows developers to build almost anything they want," Baxter said.
Photo from
Gotham Gazette