This morning the Landmarks Commission
voted to calendar Sunnyside Gardens
for a public hearing.
Woo hoo!!!
Take a look at the map of the proposed historic district:
Sunnyside Gardens Historic District Map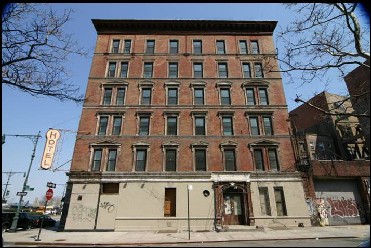 They also designated 3 more buildings in Greenwich Village. The first floor of the one shown appears to have been remodeled in a similar fashion as the Hackett Building's was yet this structure was somehow not considered to have been "altered beyond recognition."
COMMISSION DESIGNATES THREE FAR WEST VILLAGE BUILDINGS AS NEW YORK CITY LANDMARKS