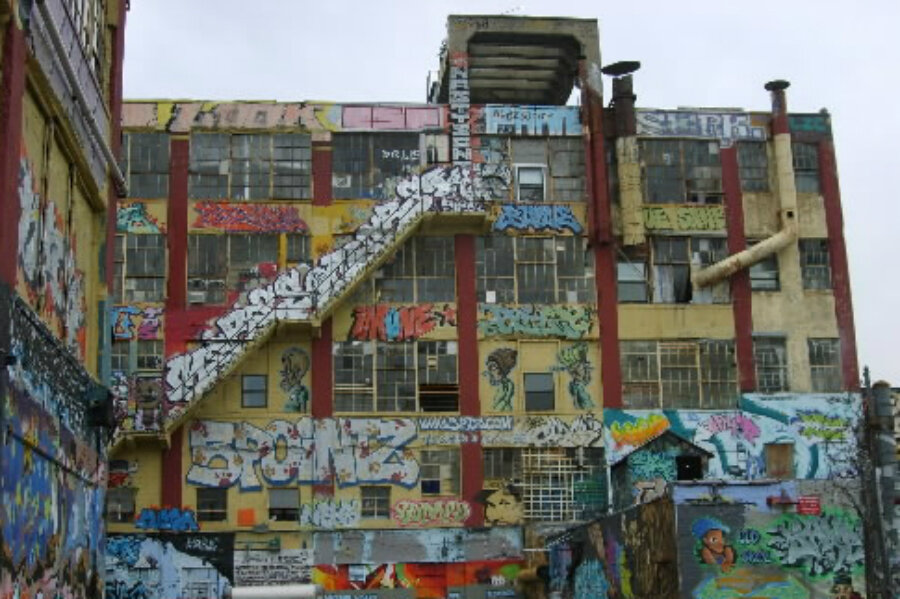 THE CITY
A Queens community board reversed its opposition to a new proposal for 5Pointz Towers — a luxury complex planned at the site of a famed former Long Island City street art mecca — thanks, in part, to a library.
The yes vote came just over two months after Community Board 2 wrote a letter to the City Planning Commission recommending denial of the application, alleging the developer had "sought every way to thwart community board review."
On Thursday night, the board made a surprise 180-degree turn — in the middle of its meeting. First, members voted 20-to-8 against the developer's application. Then they voted 23-to-5 in favor of the towers after a proposal to set aside 5,000 square feet for a library.
The space was viewed by board members as a possible replacement for the Court Square Library, which is in danger of losing its longtime home in the Citigroup Building.
The board's land use chair, Lisa Deller, said after the meeting the idea had not been previously discussed with the developers or the Queens Public Library.
The board's advisory vote marked the latest chapter in the saga of 5Pointz — the former warehouse complex that drew artists and art lovers from around the world until the owners whitewashed the walls before demolishing the buildings in 2013.
Developer David Wolkoff, who co-owns the property with his father, Jerry, filed an application with the City Planning Commission in May to build 1,100 apartments and to increase each of the complex's two towers by one floor, tweaking previous plans.
"I've been in the community over 47 years," Jerry Wolkoff told CB2 Thursday night. "The community never had a problem with me until I wanted to build this building."